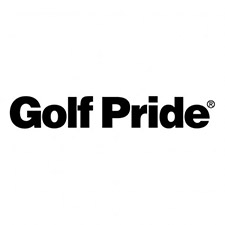 Golf Pride Donates $15,000 to Folds of Honor Foundation; Amasses $65,000 Total Contribution Over Five Years of Patriot Grip Program
SOUTHERN PINES, N.C. … Power management company Eaton announced today that its Golf Pride Grips Division recently continued its support of the Folds of Honor Foundation with a $15,000 contribution stemming from 2013 Patriot grip sales. Jamie Ledford, President of Eaton's Golf Grip Division joined renowned golf instructor and Golf Channel personality Michael Breed in presenting the donation to Folds of Honor representatives Major Dan Rooney and Major Ed Pulido at the 2014 PGA Merchandise Show.
The donation came as part of Golf Pride's Patriot Grip Program, an on-going partnership through which Golf Pride contributes a percentage of its Z-Grip Patriot sales to the Folds of Honor Foundation. During the first five years of the program, Golf Pride has contributed a total of $65,000 in support of Folds of Honor, an organization that supports the families of America's fallen and disabled heroes.
"We are honored to call ourselves partners of the Folds of Honor Foundation," stated Brandon Sowell, global sales and marketing manager for Golf Pride. "Folds of Honor provides valuable support to the families of the men and women that defend our great nation everyday. We look forward to continuing our relationship with this great organization and will continue to look for innovative ways to boost our support in the years to come."
The Z-Grip Patriot features a red, white and blue patriotic color scheme with an all-rubber construction that provides enhanced traction and superior moisture management performance for all-weather control. For more information on the Z-Grip Patriot and the entire 2014 Golf Pride product line, visit www.golfpride.com.
Eaton's Golf Grip Division is the world's largest manufacturer of golf grips, with manufacturing, sales and distribution facilities on six continents. The division's Golf Pride brand is recognized globally as the number one choice in grips among tour and recreational players, competitive amateur golfers, club manufacturers and club repairmen. For more information, visit www.golfpride.com or visit us on Facebook at http://www.facebook.com/GolfPride
Eaton is a power management company with 2013 sales of $22.0 billion. Eaton provides energy-efficient solutions that help our customers effectively manage electrical, hydraulic and mechanical power more efficiently, safely and sustainably. Eaton has approximately 102,000 employees and sells products to customers in more than 175 countries. For more information, visit www.eaton.com.