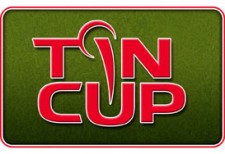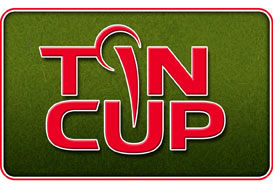 Festive Designs Pay Homage to MLB Postseason and Halloween Holiday
(FALLS CHURCH, VA) – Tin Cup Products, LLC announces the addition of Grand Slam and Grim Reaper to its award-winning collection of patented, Made in the USA golf ball marking stencils.
The company's Cup of the Month for October, Grand Slam silhouettes a baseball player mid-swing as he hits one out of the park. Grim Reaper is a rendition of the feared figure carrying a large scythe, bringing doom to those that pass its path. Made from 100-percent stainless steel, both designs join the more than 130 existing stencils available at retailers nationwide and www.tin-cup.com.
"With each new introduction, we're looking to excite our legions of fans while also attracting a bunch of new customers," says Tin Cup President Cabell Fooshe. "These latest stencils draw on the shared passion many of us have for golf and other sports, as well as a very fun holiday that nearly everyone loves."
Among the fastest-growing companies in golf, Tin Cup offers an affordable customization program that's trusted by well-known corporations, charities, media outlets, celebrities and individuals.
Since being named "Best New Product" at the 2010 PGA Merchandise Show, Tin Cup models have been named a top pick by Golf Digest and GOLF Magazine, while also garnering SCOREGolf's "Surprise Product of the Year" honor.
Tin Cup stencils ($19.95) boast a personalization process that takes seconds. Players simply place the template of their choice over a ball and trace it using an ultra-fine point permanent marker.
For more information: www.tin-cup.com, 888.984.6287.