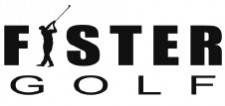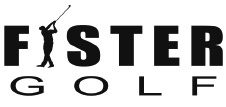 Fister Golf Offers Golfers Risk-Free Trial of Its Innovative Model I Driver
Charleston, S.C. — Fister Golf Company, founded by three-time World Long Drive Champion Sean "The Beast" Fister, announced today the launch of a new "Try It Before You Buy It" demo program – giving golfers a risk-free opportunity to experience its innovative new Model I driver. Beginning, August 28, consumers can register to demo the Model I driver on FisterGolf.com. The "Try It Before You Buy It" demo program provides nearly 30 days for the consumer to put the Model I through its paces on the range or course before deciding to purchase one. For program details and rules visit http://www.fistergolf.com/#!demo/c1ljr. The Model I features premium materials, cutting-edge designs and golf's highest quality components — from clubhead to shaft to grip — to add distance and accuracy off the tee for players of all skill levels.
According to Sean Fister, President/CEO of Fister Golf, "The biggest challenge for emerging golf companies is getting their product in the hands of golfers. We feel that this new demo program should help Fister Golf alleviate that issue, as we're willing to ship a driver to consumers just so they can experience the unparalleled performance of the Model I. It has been our experience that when golfers hit the Model I, they buy it. So we're willing to go the extra mile to get the club in golfers' hands."
In addition to the "Try It Before You Buy It Demo Program," Fister Golf also has introduced a 30-day money-back guarantee for any consumer who wishes to purchase a brand new Model I driver outright, rather than signing up for the demo program. Program details can be found at http://www.fistergolf.com/#!30-day-guarantee/c2wz.
The Model I driver comes standard with a FujikuraTM Motore F1 shaft and Golf PrideTM New Decade MultiCompound grip. The Model I has a retail price of $399 and is available in either 9 or 10.5 degrees of loft. The Model I is available for purchase now at www.fistergolf.com.