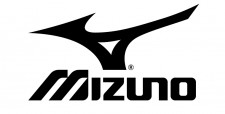 MIZUNO USA BOOSTS GOLFERS SHOTMAKING CAPABILITIES WITH THE NEW "PURE MUSCLE" MP-4 IRON
Delivering the Purist Looking Muscle Back Design, these "Player" Irons Offer Decisive Feel and Incredible Ball Control
Norcross, Ga. (Aug. 28, 2013) – Mizuno USA, a world-class leader in golf technology and development, has officially released the highly-touted MP-4 irons to market, the company's purest "player" iron to date. Designed to deliver a longer, softer sense of impact for unparalleled playability in the long irons and maneuverability in the short irons, the Grain Flow Forged® MP-4 is the purist forged muscle back on the market.
The "pure muscle" design of the MP-4 iron is a perfectly balanced geometric design that keeps the thickness behind impact to deliver a crisp, solid feel. The high-quality 1025E Pure Select mild carbon steel and Mizuno's patented Grain Flow Forging process combined further enhance the iconic Mizuno feel that is a shotmaker's dream.
"The MP-4 is a pure 'players iron' that is expected from Mizuno with a few surprises," said Chuck Couch, VP of Product Management, Golf Division. "Simple, smart shifts in design and the muscle bulge provides golfers ultimate control of their ball flight while offering an extremely 'pure' feel at impact as any iron we've developed. If you're in the game of shotmaking, the MP-4 irons are the right irons for you."
Incorporated in the new "pure" design are proven Mizuno technologies:
– H.I.T. (Harmonic Impact Technology) for precise control of vibration frequencies at the point of impact
– VMT (Variable Muscle Thickness) measured to create a consistent height in the sweetspot for easier workability in the short irons and optimal launch trajectory in the long irons.
– Tour-proven sole design, also featured in past models, offers subtle relief areas with a rounded leading edge and cambered trailing edge to ensure perfect turf interaction.
A double-nickel chrome plating underscored by an assertive Mizuno "Run Bird" in the center of the muscle pad, provides an elegant and durable finish
"We dissected the MP-4 iron like the MP-4 player dissects the game," said Couch. "The insights we uncovered delivered an unmatched better player's tool and ultimately resulted in an iron that will knock down flags."
Available In Right Hand Only
Shaft: 3-PW Dynamic Gold S300
Grip: Golf Pride M-31 58 Round
Custom options available on Mizunousa.com/Golf
Suggested Retail Price: $999.99
In-store and Online: Sept. 9, 2013
For more information about Mizuno irons, please visit www.mizunogolf.com.
Connect with Mizuno on Facebook and Twitter @Golf_Mizuno to keep up with product news, Tour updates and custom content and fitting tools.