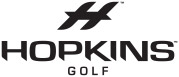 NEWPORT BEACH, CA – April 1, 2013 – Golf industry veteran, Greg Hopkins, announced that he has formed a new golf company to offer tour authentic, custom built equipment direct to consumers.
For years, the ability for golfers to acquire tour authentic equipment has been very difficult, if not impossible," said Hopkins, Founder/CEO of Hopkins Golf. "In fact, if people did find a way, it proved to be extremely expensive and they waited a long time before they could play with their new clubs."
At hopkinsgolf.com golfers will be able to custom build a set of wedges precisely to their liking including custom grinds to improve performance. These are the vey same custom grinds that tour players have been relying on for years, yet have been largely unavailable to the general public. Additional custom options include, shafts, grips, ferrules, and even personalized hand stamping, engraving and paint-fill choices. Also, by purchasing direct from the manufacturer, consumers will not have to pay the exorbitant prices that usually accompany customized and personalized golf products sold through traditional channels.
Finally, all products purchased from Hopkins Golf will come with a 30 Day No Questions Asked Return Policy so golfers can try the clubs on the course to make sure they perform to their specific requirements. Hopkins expects to begin selling equipment in June of this year.
Hopkins Golf, Inc. makes tour authentic equipment at factory direct pricing. Their current tour staff includes Champions Tour players John Huston, Don Pooley, Wayne Levi, Willie Wood, Gene Sauers, Bill Glasson, Dan Pohl and Calvin Peete.