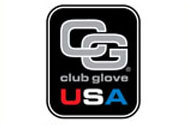 Golf's Original and Best Microfiber Towel Joins Last Bag, TRS Ballistic Luggage 
and Stiff Arm Device as Preferred Gear of Team USA
(HUNTINGTON BEACH, CA)
 – Club Glove® – a worldwide leader in the design and manufacture of premium golf bags, club covers, travel bags, accessories and luggage – confirms its renowned microfiber Caddy Towel has been ordered and will be used in competition by the 2012 U.S. Ryder Cup team.
The Caddy Towel continues to be the top choice of the game's elite, thanks to a unique, contoured surface that's strong enough to remove dirt from the club face and sunblock from a golfer's hands, yet gentle enough to safely clean eyeglasses. It joins Club Glove's Last Bag XL, TRS Ballistic Check-in XL and Stiff Arm Device as gear chosen by Team USA for the upcoming international competition.
"Captain Davis Love III has been a long time user of the Caddy Towel and wanted to ensure that each player on the American side could reap its benefits at Medinah," says company founder Jeff Herold. "Tour players worldwide trust this exceptional product to keep their clubs clean and hands gripping properly when tournaments are on the line."
Featuring more than 5 million yards of microfiber strands, each towel can hold 300 percent its weight in water. Easily recognizable on televised PGA Tour broadcasts due to its waffle texture and contrasting stitched trim, the pro-sized Caddy Towel is available in a tandem package with a Pocket Towel that comes as a gift with purchase. A $10 value, the Pocket Towel measures 8 by 12 inches and is perfectly unobtrusive in a back pocket. Club Glove also offers a customizable 16 by 24 inch Cart Towel, available for corporate sales.
Golf's original and best microfiber towel was introduced in 2006 and rapidly gained a loyal following among players who favored its ultra-lightweight, super absorbent and virtually lint free design. The Caddy Towel is vastly preferred over all competitors by thousands of the finest public and private facilities nationwide, including Sports Authority, Golf Galaxy, Golfsmith, PGA Tour Superstores, Edwin Watts, Academy Sports and Worldwide Golf.
This marks the eighth time Club Glove has in some capacity outfitted the U.S. Ryder Cup team. The company – whose travel gear is used by more than 90 percent of PGA Tour players, according to Darrell Survey – created custom, personalized versions of its bags for each recipient.
Honored by Golf World magazine as one of the game's "10 Best Innovations," the Last Bag is the No. 1 golf travel bag brand at all PGA and Champions Tour events. It is perfectly complemented by the Stiff Arm Device, a fully adjustable, three-piece telescoping crutch that is slightly longer than the longest club in the bag, protecting clubs and shafts while nearly eliminating all risk of breakage.
Crafted to ensure trip preparation is a stress-free process, the TRS Ballistic Check-in XL features five packing modules for easy, wrinkle free clothing and accessories organization. With its unique rigid, yet soft-sided design, the luggage carries dimensions never before seen in the industry. Extremely functional and durable, all pieces in the collection are U.S. woven with military-spec INVISTA CORDURA® 1050 denier Ballistic Nylon fabric for unmatched abrasion and tear resistance. Available in all black or a fashionable two-tone black and bronze color scheme, the line consists of Backpack ($349), Shoulder Bag ($349), Carry-on ($699), Check-in ($750) and Check-in XL ($799) bags.
When used as a set, travelers can take advantage of Club Glove's renowned, patent-pending Train Reaction system. This allows users to quickly and easily connect bags and drastically reduces the amount of effort needed to pull or push gear by creating a perfect center of gravity and weightless feel.
Follow Club Glove on Twitter at @ClubGloveUSA and Facebook at www.facebook.com/ClubGloveUSA.
More information: www.clubglove.com or 800.736.4568.