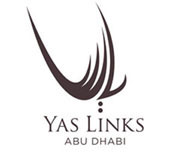 (Yas Island, UAE – October 26, 2011) Yas Links Abu Dhabi (www.yaslinks.com), the UAE's newest and award-winning golf course, is on the cusp of further success after being shortlisted in the prestigious Asian Golf Monthly Awards 2011.
The UAE venue, which recently earned a place in the acclaimed Golf World Top 100 Courses in the World rankings for the first time, has been nominated, along with two other venues, in the Best Course in the Middle East category.
The gala awards ceremony will take place at the Pattaya Exhibition & Convention Hall in Thailand on November 2, 2011.
Chris White, General Manager of Aldar Properties (Golf Division), developer of Yas Links, said: "We are enormously proud to be shortlisted for another award, and one as important as Best Course in the Asian Golf Monthly Awards."
For Yas Links, already the recipient of a string of high-profile accolades despite having only opened last year, its shortlisting for the annual AGM 'Oscars' is "further acknowledgement of Yas Links' growing status within golf in the Middle East," according to Chris White.
This rise in prominence is highlighted by the various affiliate relationships the Yas Island-based club – whose celebrated championship links course was designed by leading golf course architect Kyle Phillips – has already forged with leading golf organisations and clubs worldwide for the mutual benefit of all parties.
For example, it teamed up with IMG, the global sports, entertainment and media company, earlier this year to support its Prestige service – a reciprocal programme that features a network of more than 30 premier golf properties and partners across the world. The services entitles Yas Links' full members, along with those at participating clubs, to enjoy 'preferred access' status (including special rates, discounts, benefits and privileges) offered by their counterparts and selected IMG Prestige partners.
These golf properties and partners – in established and emerging golf markets such as Australasia, Asia, the Far East and, of course, the Middle East – include Royal Golf Club (Bahrain), La Manga (Spain), Kingsbarns (Scotland), The Lodge at Kauri Cliffs (New Zealand), The Montgomerie Links (Vietnam), Legend Golf & Safari Resort (South Africa) and Lakeview (China).
"Our affiliate reciprocal partnerships forged through the IMG Prestige Service has helped elevate our standing among the world's finest venues, including those in growing golfing destinations such as the Far East, and serves to help achieve our vision of seeing Yas Links sit shoulder to shoulder with the very best," said Chris White.
Spencer Robinson, President (Editorial) of Asian Golf Monthly, said Yas Links fully deserved its place on the shortlist for Best Course: "That a course as young as Yas Links has gained so many admirers from all over the world in such a short span of time is a clear testament to the quality of the facility and the vision of the developers."
He added: "That so many courses in the Middle East received nominations in the 2011 Awards is an indication as to how popular the region is becoming as a golfing destination."
For more information about Yas Links Golf Club, Abu Dhabi please visit www.yaslinks.com