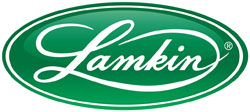 SAN DIEGO (October 20, 2011) – Lamkin Grips, the nation's first manufacturer of leather wrap-style golf club grips that today offers the best assortment of sizes, colors and materials for the most complete custom grip fitting , has appointed This Just In PR & Marketing (TJI) to provide media outreach and public relations support.
"Lamkin's heritage and evolution is one that parallels golf itself," says TJI President Kelly M. Mooney, a 15-year veteran of golf marketing. "Its sheer volume of recreational and professional loyalists is testament to Lamkin's uncompromising quality and durability. We're proud to represent a brand that shares our deep love for golf and we look forward to bringing their story – and their solutions – to the countless golf enthusiasts who are searching for their perfect golf grip."
TJI will help introduce Lamkin's 2012 grip collection to trade and consumer audiences, featuring its widest and most colorful array of custom grips to date. The agency also will collaborate with Lamkin to help educate golfers about the importance of custom grip fitting and its impact on their game.
Founded in 1925 by Elver B. Lamkin, today Lamkin Grips is renowned for creating the technological, game-enhancing grips of choice for the industry's premier club manufacturers, as well as golfers of all skill levels.  In 2010, Lamkin took home two Golf Digest Hot List Gold Awards, recognizing its N-DUR 3GEN grip and the Performance Plus 3GEN grip for their exceptional playability and feel.  Used in other applications and industries, the weather- and aging-resistant 3GEN technology mutes virtually all vibration and stinging of the hands at impact, providing an incredibly soft feel. The material maintains a high level of tackiness and easily can be wiped for a fresh feel and excellent renewed traction.
For more information about Lamkin Grips, visit www.LamkinGrips.com.