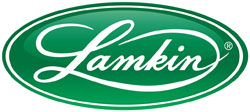 SAN DIEGO, October 26, 2011 –Lamkin Corporation, a leading manufacturer of premium golf grips, is finishing the 2011 PGA Tour regular season with a record 11 Tour wins, including first-place finishes at the British Open, the BMW Championship and the PGA Championship. "Lamkin grips continued to gain significant momentum with Tour players in 2011. Needless to say, I'm thrilled that the winners of the last two Majors were both using Lamkin grips!" said Bob Lamkin, President and CEO.
Scoring a victory at the 2011 British Open, the winner of the tournament used the Sure-Tac Classic Half-Cord, a grip exclusively manufactured for Tour players. Made of Lamkin's highly durable synthetic rubber, the Sure-Tac was the inspiration for the top-selling 85th Anniversary Sure-Tac grip. The Sure-Tac family of grips is both tacky and firm, providing great feel and exceptional torsion rigidity.
The winner of the PGA Championship used one of Lamkin's best-selling and most popular grips, gaining his PGA Championship win with the classic Crossline Full-Cord. One of the most popular grips among Tour players, the Crossline Full-Cord is the ultimate high-traction, wet-weather golf grip. In 2011, Lamkin cord grips were the most popular full-cord golf grips on the PGA Tour.
Lamkin's most recent win at the BMW Championship came with the Performance Plus 3GEN grip. Recognized with a 2010 Golf Digest Hot List Gold Award for its exceptional playability and feel, this 3GEN grip features an enlarged profile and modified taper.  The unique shape of the Performance Plus grip helps rein in a golfer's overactive lower hand for straighter, more controlled shots.   The proprietary 3GEN material offers unmatched vibration dampening and increased tackiness.
Mr. Lamkin continued, "Lamkin has a very loyal following of Tour players currently using our golf grips. We're extremely proud of our expanded success with Tour players, but we're just as focused on providing the same level of service and extensive selection of performance-enhancing grips to the millions of worldwide recreational golfers who aren't currently playing on the Tour."
For more information about Lamkin Grips, visit www.LamkinGrips.com.