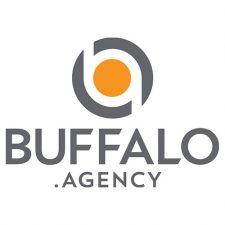 Merges with Billy Casper Golf's Digital Marketing Team to Form Buffalo.Agency
(RESTON, VA) – Buffalo Brand Invigoration Group (Buffalo BIG) has formed Buffalo.Agency following its acquisition of the award-winning branding, advertising, design and social agency Sparky's Garage and merger with the data, digital and direct marketing assets of Billy Casper Golf.
Golf's first, full-service, integrated marketing solution, Buffalo.Agency specializes in connecting brands to businesses and consumers in the global golf, sport and lifestyle markets. Fueled by unrivaled data about golfers and their activities beyond the golf course, its services span public relations, content marketing, social strategy, community management, branding, website development, media planning and buying, SEM / SEO, direct marketing, experiential programs and custom research.
"By marrying the talent and resources of three highly successful businesses, we're able to offer end-to-end programs that apply hard metrics to storytelling," says Rich Katz, Founder of Buffalo BIG and Co-Managing Director of Buffalo.Agency. "This ability to measure campaign and brand attribution from awareness to conversion means we provide clients with a better view of marketing ROI."
With more than 50 employees and headquartered outside Washington, DC with offices in New York, Denver, Raleigh, Richmond and Minneapolis, the agency enjoys a growing roster of leading and emerging brands. They include Arccos Golf, BOYNE Golf, CHAMP Spikes, Dollamur Sport Surfaces, ECCO, Fila, Galvin Green, GolfBoard, GolfTEC, Hydrapak, Kauai Visitors Bureau, Keswick Hall, LPGA, Nicklaus Companies, PGA Golf Club, PGA National Resort & Spa, Scivation, Sea Pines Resort, Telluride Resort & Ski, US Club Soccer and World Golf Foundation.
The formation of Buffalo.Agency follows a two-year, multi-million dollar investment by Billy Casper Golf into building the game's most powerful digital and direct marketing platform. It leverages the millions of first-hand golfer interactions the company observes annually at its more than 150 golf courses nationwide.
"As a retailer, Billy Casper Golf conducts hundreds of millions of transactions a year with golfers," says Kyle Ragsdale, CMO of Billy Casper Golf and Co-Managing Director of Buffalo.Agency. "Combined with Sparky's and Buffalo BIG, we will leverage these first-party insights on behalf of a much larger universe of brands; the result is unparalleled targeting, lead generation and activation capabilities for brands looking to connect with the golfer demographic."
Founded 15 years ago and led by Bill Replogle and John Pfeifer, Sparky's has been pumping hi-octane creative thinking for clients like Harley-Davidson, Virginia Lottery, Softspikes, Glaxo, Icelandair, Whole Foods, AAMCO, National Geographic, American Cancer Society and Hand & Stone Spas. Prior to launching Sparky's, Replogle and Pfeifer developed Admine, the first Internet marketplace for ad campaigns, and built and sold Rainmaker, one of the Washington, DC-area's fastest growing ad agencies.
"Billy Casper Golf has been a client of ours the past two years, which puts us in a unique position to appreciate the opportunity this partnership represents," says Replogle, Co-Founder of Sparky's Garage and Chief Creative Officer of Buffalo.Agency. "It's a Cinderella story in the making."