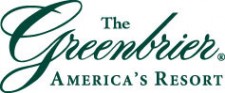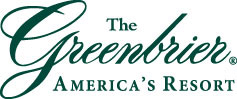 WHO: Jim Justice, Chairman & Owner of The Greenbrier with golf legends Arnold Palmer, Jack Nicklaus, Gary Player and Lee Trevino.
WHAT:
Groundbreaking ceremony of the new mountain course
Q&A session with media
WHEN: Friday, October 16, 2015 at 10:00 AM EST
WHERE: Oakhurst Links Development site (located adjacent to White Sulphur Springs, West Virginia). Multi-channel audio box will be provided.
LIMITED ACCESS: A limited number of media positions are available. All members of the media are required to reserve a space by contacting Emily Jack or a member of The Greenbrier Communications Department (listed below). The deadline for access is Wednesday, October 14, 2015 at 5:00 PM EST.
ABOUT THE NEW COURSE: Four Legends, four Icons of the game–Jack Nicklaus, Gary Player, Arnold Palmer and Lee Trevino–are collaborating for the first time on one golf course design, an unprecedented architectural achievement in the history of designing golf courses. This proposed 18-hole mountain course, with dramatic elevation changes and spectacular vistas, will be designed at 8,042 yards, overlooking the historic Oakhurst Links, the first organized golf club in America.
MEDIA CONTACTS:
Erik Hastings, Director of Communications 304-536-7811 or Erik_hastings@greenbrier.com
Stacy Eskins, Marketing Director, The Greenbrier Sporting Club 304-536-7772 or seskins@gbrsc.com
Emily Jack, Communications Specialist, The Greenbrier 304-536-1110 ext. 7547 or Emily_jack@greenbrier.com
ADDITIONAL INFORMATION: http://greenbrier.com/press/oakhurst