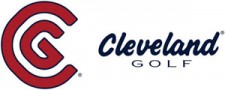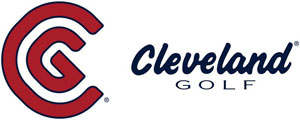 CLEVELAND GOLF INTRODUCES LATEST TFi PUTTERS WITH 2135 TECHNOLOGY
HUNTINGTON BEACH, CA – August 13, 2015 – Cleveland® Golf , the leader in short game innovation for players of all abilities, is pleased to introduce the latest additions to their TFi™ (True Feel Innovation) line of putters. The new TFi 2135™ putters and the TFi Smart Square™ putters are the most advanced putters that Cleveland Golf has ever created. Their tour-inspired designs feature a milled, copper-infused face cap over a copolymer insert for the ultimate in feel and consistency. The combination of materials allows for immediate feedback from sound and feel when striking the ball, while the putter's copolymer insert creates soft feel and consistent speed across the club face. The new TFi 2135 blade putters feature Cleveland Golf's revolutionary new 2135 technology, while the latest additions to the TFi Smart Square mallet putter line continue to feature the highly successful Smart Square alignment technology.
TFi 2135 Technology
Golfers all have different putting strokes, address positions, and club preferences, which makes setting up over the ball perfectly every time nearly impossible. This inability to set up over the ball consistently leads to misalignment and off-center hits during the putting stroke. As a result, Cleveland Golf developed a revolutionary, new alignment technology which allows golfers to correctly align their putt no matter their set-up. By raising the alignment line on the new TFi 2135 putters to the exact radius of a golf ball, or 21.35 millimeters, Cleveland Golf created the most accurate alignment feature ever for a blade style putter. This alignment feature never moves relative to the golf ball because it is placed at the most optimal position for precision alignment, which is at dead center of the golf ball. Regardless of whether a golfer putts with their eyes behind, directly over, or well over the golf ball, Cleveland Golf's new TFi 2135 putters create perfect alignment.
TFi Smart Square Technology
The key to the Smart Square technology is Dual Axis Alignment®. Two squares create parallel lines that frame the ball at address and provide a clear visual path to the hole. They also generate two perpendicular lines that easily highlight when the putter is misaligned – even by a fraction of a degree. Cleveland Golf's testing shows players aligned Smart Square putters 23% more accurately than one of the most popular putters of all time. The TFi Smart Square putters feature the great feeling TFi face, which consists of a milled copper infused face cap over a copolymer insert for the ultimate in feel and consistency.