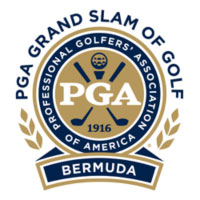 Jordan Spieth becomes Youngest to Win Two Majors in 93 Years; Opens Alternate Berth to PGA Grand Slam of Golf at Trump National GC –Los Angeles
LOS ANGELES (June 22, 2015) – With a thrilling one-stroke victory at the U.S. Open at Chambers Bay, Jordan Spieth became the youngest two-time major champion in 93 years and opened the path for an alternate to gain a berth in the 33rd PGA Grand Slam of Golf.
Spieth, 21, also became the youngest to win the Masters and U.S. Open in the same season. He heads to St. Andrews, Scotland next month in an attempt to capture the third leg of golf's Grand Slam.
Hosted by the PGA of America, three berths remain open for the elite foursome that will play in the PGA Grand Slam of Golf, Oct. 20-21, at Trump National Golf Club – Los Angeles.
Spieth birdied the 18th hole at Chambers Bay for a 72-hole total of 5-under-par 275, before Dustin Johnson –in an attempt to win the Open outright – three-putted the 18th to finish tied for runner-up. Spieth is the youngest since Gene Sarazen, who was 20 years old in 1922, to win two major championships.
In the event of a dual winner in a major championship, the PGA of America has a formula to complete the PGA Grand Slam of Golf field. The defending champion receives the initial invitation, and then the Major Champions Points List is used to complete the field. This equation incorporates past major winners and how they compete in this year's major championships.
After spending the last eight years in Bermuda, 2015 marks the first year the Grand Slam has been played on the U.S. mainland since 1993 at the PGA West Nicklaus Resort Course in La Quinta, California. The Grand Slam of Golf is a prestigious event that provides fans an exclusive, "up-close-and-personal" perspective unlike any other event in golf. The remaining Grand Slam events are the Open Championship, July 16-19 at St. Andrews, and the PGA Championship, August 13-16, at Whistling Straits in Kohler, Wisconsin.
Established in 2006, Trump National Golf Club – Los Angeles is a 7,242-yard, par-71 course featuring expansive lakes, large bunkers and incredibly scenic views of the Pacific Ocean on every hole.
Golf Channel's coverage of the PGA Grand Slam of Golf will air live on Tuesday, Oct. 20 and Wednesday, Oct. 21, from 3:00 – 8:00 p.m. ET and include primetime replays. Golf Channel's coverage will be led by 29-time Emmy Award-winning producer Tommy Roy. Additionally, Golf Channel will cover Monday's Pro-Am, as well as live news coverage on Morning Drive and Golf Central for both the PGA Grand Slam of Golf and PGA Junior League Golf Championships.
For more information about the PGA Grand Slam of Golf, please visit pga.com/grandslam. For additional news on the PGA of America, visit PGA.org or follow @PGAofAmerica on Twitter and find us on Facebook.
About PGA Grand Slam of Golf
Established in 1979, the PGA Grand Slam of Golf has grown from an 18-hole, single-day event to a 36-hole annual showdown that matches professional golf's best against each other for a $1.35 million purse, played in front of a television audience in more than 100 countries.