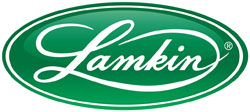 (SAN DIEGO, CA) – Lamkin Corporation – the original manufacturer of premium golf grips – announces the signing of Miguel Angel Jimenez as its newest brand ambassador, he joins an impressive list of top-ranked Tour players who endorse the company's technologically superior grips.
One of the game's most popular and engaging figures, Jimenez is currently No. 40 on the Official World Golf Ranking. A 21-time winner on the European Tour, he uses the traditional Perma-Wrap grip – made with a synthetic rubber that is highly regarded for its consistent feel and incredible durability. For more than a decade, Jimenez has relied on a Lamkin wrap-style grip to fuel his performance.
"Miguel is one of those rare athletes who has truly captured the attention of fans based on his incredible play as well as his larger than life personality," says Bob Lamkin, President and CEO of Lamkin Grips. "He is very discerning about the equipment he uses and has long preferred the performance, style and feel of Lamkin grips."
As part of the multi-year agreement, the 51-year-old Spaniard will be showcased in Lamkin's global marketing initiatives and provide player testing and product development feedback. In early 2015, Lamkin Grips will also include the Perma-Wrap grip built to the exact specifications currently used by Jimenez in its "Tour Van" line, available exclusively at LamkinGrips.com.
Offering the widest assortment of performance-enhancing golf grips, Lamkin has been an industry leader for nearly 90 years. The company's famed products are preferred by PGA Tour superstars Justin Rose, Keegan Bradley and Brandt Snedeker, as well as the legendary Arnold Palmer and many others.
Lamkin grips are unrivaled in quality thanks to world-class engineering, premium materials and handcrafted, repeatable production techniques. Among the popular lines offered by the company are UT˟, Wrap-Tech, Crossline andR.E.L ACE, among others.
More information: www.LamkinGrips.com or 800-642-7755. Get social: @LamkinGrips.
About Lamkin Grips
Lamkin Grips' golf heritage dates back to 1925 when founder Elver B. Lamkin began manufacturing golf's first leather grips. Today, the family-owned business delivers the industry's widest assortment of performance-enhancing golf grips that continue to earn loyal customers worldwide. Through their ongoing dedication to unequaled product quality and service support, Lamkin Grips is passionately committed to connecting golfers to a more confident, consistent and enjoyable game.