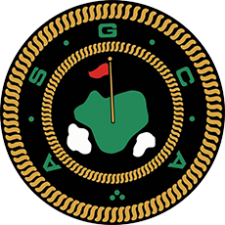 Former pro golfer turned broadcaster at CBS and Golf Channel to salute membership of Golf Course Superintendents Association of America
Lawrence, Kan. (Nov. 4, 2014) – David Feherty, a former pro golfer who has reinvented himself as a witty golf personality for CBS and the Golf Channel, will be the entertainer for the Golf Industry Show's Closing Celebration, presented in partnership with John Deere Golf, Feb. 26 in San Antonio. The Golf Course Superintendents Association of America, which is one of the presenting partners of the industry's largest annual golf course management trade show, made the announcement on behalf of its 18,000 members.
Feherty, 56, has become both a broadcaster and a writer since putting down his clubs in 1997 after five wins on the PGA European Tour. He says he was at the right place at the right time when CBS approached him about becoming an announcer for its golf telecasts. Today, he is part of the on-course announce teams for both CBS and the Golf Channel.
His irreverent and humorous commentary and analysis have made him one of golf's most popular figures off the course, and he has parlayed his success into his own insightful interview talk show, simply titled "Feherty,"on the Golf Channel and a regular "Sidespin" column for Golf Magazine.
"Being a superintendent is a tough job," said Feherty. "As soon as they have everything just right, Mother Nature rushes in and wreaks havoc, making them start over. In my life, most of the messes I have made have been of my own doing. Unless, of course, I can find a way to blame my friend (Gary) McCord."
He has interviewed legendary personalities such as Jack Nicklaus, Tom Watson, Bill Clinton, Samuel L. Jackson, Jack Welch, Bobby Knight and Lou Holtz – all in his heart-to-heart style with most of the questions unscripted.
"We are excited to welcome a golf personality like David Feherty to conclude a great week in San Antonio," GCSAA CEO Rhett Evans said. "He is entertaining just by being himself, and he has brought an unmatched vitality to covering golf, both on and off the course.
"We also thank our industry partner John Deere for supporting the Golf Industry Show and this Closing Celebration. Our members appreciate the industry support, and I know they will have a great time."
A native of Northern Ireland, Feherty has been open about conquering his demons as an alcoholic and addict. He has written six books, with his best seller being his first, "A Nasty Bit of Rough," which he admits writing in a drunken haze. But since getting sober in 2006, Feherty has embraced life, he says, "20 minutes at a time."
He also has embraced life as an American citizen and someone who lends a helping hand to veterans. He started his Troops First Foundation in 2008, and just last year he earned the U.S. Army's Outstanding Civilian Service Award, one of the highest awards the Army can give a civilian.
About GCSAA and the EIFG
The Golf Course Superintendents Association of America (GCSAA) is a leading golf organization in the United States. Its focus is on golf course management, and since 1926 GCSAA has been the top professional association for the men and women who manage golf courses in the U.S. and worldwide. From its headquarters in Lawrence, Kan., the association provides education, information and representation to nearly 18,000 members in more than 78 countries. The association's mission is to serve its members, advance their profession and enhance the enjoyment, growth and vitality of the game of golf. Visit GCSAA at www.gcsaa.org or find us on Facebook or Twitter.
The Environmental Institute for Golf is the philanthropic organization of the GCSAA. Its mission is to foster sustainability through research, awareness, education, programs and scholarships for the benefit of golf course management professionals, golf facilities and the game. Visit EIFG at www.eifg.org or find us on Facebook or Twitter.
About the Golf Industry Show
The Golf Course Superintendents Association of America (GCSAA) presents the Golf Industry Show annually. It is an innovative trade show designed for the owners/operators of golf facilities, and the professional members of the golf course and club management industries. Featuring the GCSAA Golf Championships and GCSAA Education Conference, as well as the largest exhibit floor in the industry, the event combines education, networking and solutions for golf course superintendents, owners/operators, general managers, chief operating officers, architects and builders.
The Golf Industry Show is presented jointly with the National Golf Course Owners Association (NGCOA), along with supporting organizations, the Golf Course Builders Association of America (GCBAA), the American Society of Golf Course Architects (ASGCA), the National Golf Foundation (NGF), the United States Golf Association (USGA) and the International Golf Course Equipment Managers Association (IGCEMA). The 2015 event will be held Feb. 21-26 in San Antonio, Texas. Visit www.golfindustryshow.com.