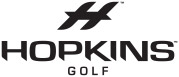 HOPKINS Golf has named Tim Walsh Vice President of Sales for all channels in North America.
Walsh, formerly the Director of U.S. Sales for Cleveland Golf / Srixon, will oversee a 30 person sales force responsible for the Hopkins Golf expansion and sales execution across North America.
Greg Hopkins, Founder/Chairman of Hopkins Golf comments "I have known and worked with Tim at two different major golf companies and first hand have seen him successfully build, train and manage sales forces along with complex sales operations and he is simply one of the best at what he does."
Walsh enjoyed a 16-year career with Taylor Made Adidas Golf where he advanced from a Territory Sales Representative where he won multiple Salesman of the Year awards to a Sales Trainer, Sales Leader and Western Regional Sales Manager.
He was inducted into the Taylor Made Adidas Golf Sales Hall of Legends in 2001.
Tim joined Cleveland Golf in 2004 where over the next 10 years he advanced to the Director of U.S. Sales. He was instrumental in dramatically increasing distribution and revenue with the Green Grass customers with a new sales structure that maximized the business in all channels.
About Hopkins Golf Headquartered in Newport Beach, Calif., Hopkins Golf, Inc. makes tour authentic equipment. This currently includes wedges and golf balls. Its current tour staff includes Hall of Fame player Vijay Singh and Champions Tour players John Huston, Don Pooley, Wayne Levi, Dan Pohl, Chien Soon Lu, Roger Chapman, Gene Jones, Gary Hallberg, Dick Mast, Vicente Fernandez, Wes Short, Scott Dunlap, and Calvin Peete.