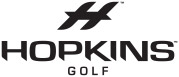 NEWPORT BEACH, CA – March 31, 2014 – Hopkins Golf is proud to offer a new line of golf balls called VL Speed™ addition to its current VL Pro™ balls. VL Speed balls are less expensive and are positioned for a different market of players.
"Our direct to consumer business model has proven great for golf balls," said Greg Hopkins, Chairman and CEO. "The mid-priced ball is selling well so this distance ball should really rock."
The new VL Speed™ is a two-piece ball with a resilient core and a ionomer-blend cover for a softer feel than many distance balls. VL Speed™ balls sell for $19 for two dozen and shipping is free. Comparatively, the VL Pro™is a three-piece ball with a Surlyn cover designed to be long off the tee and medium-soft around the greens. It sells for $19 per dozen. Both models are packaged in zip-lock bags rather traditional sleeves and boxes so money is not wasted on packaging and savings can go directly to consumers.
The marketing campaign for the balls is interesting as well. "We've Got Balls" is prominently displayed in email, print and TV ads. Click We've Got Balls to view the TV commercial and click HopkinsGolf.com to view the new golf balls. Bulk discounts are also available in both models. The VL Speed™ balls are $19 for two dozen, $35 for four dozen, $69 for eight dozen and $99 for twelve dozen.
About Hopkins Golf
Headquartered in Newport Beach, Calif., Hopkins Golf, Inc. makes tour authentic equipment at factory-direct pricing. This currently includes wedges and golf balls. Its current tour staff includes Hall of Fame player Vijay Singh and Champions Tour players John Huston, Don Pooley, Wayne Levi, Gene Sauers, Bill Glasson, Dan Pohl, Chien Soon Lu, Roger Chapman, Gene Jones, Gary Hallberg, Dick Mast, Vicente Fernandez and Calvin Peete.