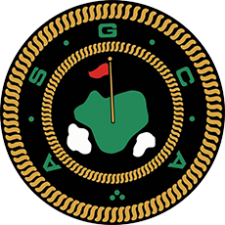 Golf Industry Improving, Say ASGCA Leaders; International Expansion and North American Reinventions Drive Increased Activity
BROOKFIELD, Wis. – Speaking during a press conference at the 2014 Golf Industry Show in Orlando, Fla., American Society of Golf Course Architects (ASGCA) President Rick Robbins, ASGCA and many other ASGCA members reflected on the state of the golf economy. They noted that architects and others see increasing activity by golf course developers and decision-makers, many of whom view now as a good time to act on projects or at least begin to plan for them.
"The global recession slowed activity creating new courses and renovating existing ones," said Robbins, whose work includes projects throughout the United States and Asia. "But rock bottom interest rates and world-wide interest in golf have golf course developers looking at projects all over the globe. ASGCA members are working on projects in both hemispheres, from countries with an expanding middle class to those trying to drive increased tourism.
"In North America, many courses and clubs have strengthened their balance sheets and are playing catch up on capital investments that were put off several years ago. They're looking at how they can address irrigation, drainage, turf and other issues and simply adapt to a golfing public that has changed a great deal," he continued.
Municipal Golf, Practice Facilities, Sustainability Trends
Robbins led a panel discussion of ASGCA members who have been honored for innovative projects that illustrate additional trends being seen in the golf business.
According to Robert McNeil, ASGCA, there is expanding activity on golf's municipal side. "Municipal decision-makers are looking to improve cash flow and increase rounds. Many are looking at various forms of renovation," said the Rhode Island-based golf course architect. "They also know that golf courses can be part of the solution as they address issues like stormwater management and other water issues."
Jason Straka, ASGCA, noted that sustainability is on the mind of everyone in the golf industry. "Golf courses continue to respond to society's need for sustainable development," said the Columbus, Ohio-based architect. "Those involved in new golf courses and existing ones are unlocking the potential of golf courses to provide everything from carbon sequestration to tax revenue."
And Lester George, ASGCA, of Richmond, Va., detailed three award-winning practice facilities that he and other ASGCA members have developed that illustrate how golf facilities see practice areas as essential to attracting and retaining golfers. "Today's golfers are pressed for time and can't always get on the golf course so more and more of them are turning to the practice facility," George said. "But the facility needs to be for creative shot-making and not just ball-hitting."
ASGCA Background
Founded in 1946 by Donald Ross, Robert Trent Jones and 12 other leading architects, the American Society of Golf Course Architects is a non-profit organization comprised of experienced golf course designers located throughout the United States and Canada. Members have completed a rigorous two-year long application process that includes the peer review of four representative golf courses. ASGCA members are experienced golf course architects, able to counsel in all aspects of golf course design and remodeling and comprise many of the great talents throughout the golf industry.
For more information about ASGCA, including a current list of members, log on to the ASGCA website at http://www.asgca.org or call (262) 786-5960.