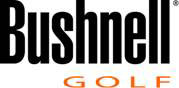 The epidemic of slow play is put to rest with use of Bushnell's Laser Rangefinders
Overland Park, KS (December 17, 2013) – Bushnell Golf, makers of the No. 1 laser rangefinder on the PGA Tour for more than a decade, teamed up with California-based National University Golf Academy to conduct a speed of play study. The results of the study concluded that laser rangefinders improved speed of play during a round of golf amongst mid- to high-index players reducing a full round of golf by nearly 30 minutes.
Video recap of Speed of Play Study: http://vimeo.com/82134770
"We're delighted to have teamed up with National University Golf Academy to conduct a speed of play study and proud to have proven that the use of a laser rangefinder can reduce the time it takes to play a round of golf," said Phil Gyori, Bushnell Managing Director – North America. "Golf is a great game and making the experience moreenjoyable for the player is at the forefront of our products."
National University Golf Academy provided students with handicaps ranging from six to 18 to participate in the study. Golfers played one round with a laser rangefinder and a second round without any electronic measuring devices. With the use of a Bushnell Golf Laser Rangefinder, the 6-13 index players finished their round in four hours and 15 minutes, an improvement of nearly 30 minutes when playing a round without a laser rangefinder. The 14-18 index players saw a 17-minute improvement finishing in four hours and sixteen minutes.
"Pace of play is at the forefront of so many discussions when it comes to the game of golf," said Ted Norby, Director of Instruction at National University Golf Academy. "Using a product like the Bushnell Laser Rangefinders allowed mid-level handicap players to make a decision on club selection and yardage much quicker, leading to a faster place of play."
The study took place at the Santaluz Club in San Diego, Calif., over the course of two days.
Bushnell, the No. 1 choice of professional golfers, offers a full selection of rangefinders that continue to change and improve the way golfers assess distances, ultimately improving performance.
For more information on the Bushnell family of rangefinders, visit the company's website at www.bushnellgolf.com.
For more information about the National University Golf Academy, visit www.nugolfacademy.org.
About Bushnell
Bushnell Outdoor Products is a global manufacturer and marketer of branded consumer products. Headquartered in Overland Park, Kansas, the company sells its products worldwide under the Bushnell®, Butler Creek®, Final Approach®, Hoppe's®, Millett®, Night Optics, Primos®, Simmons®, Stoney Point®, Tasco®,Uncle Mike's®, Uncle Mike's Law Enforcement®, and the following eyewear brands: Bollé®, Cébé® and Serengeti®. For information about any of these brands or products, please contact Bushnell Public Relations at (913) 752-3426.
About National University Golf Academy
Located in the heart of the San Diego golf community, National University Golf Academy is an innovative golf education program that combines academics with golf at the associate's, bachelor's, and master's degree levels. National University Golf Academy offers a professional golf management certificate program, an associate's degree with a major in Professional Golf Management, a bachelor's degree in Sport Psychology, and a master's degree in Performance Psychology. In addition, students earning a Bachelor of Business Administration or a Master of Business Administration from the National University School of Business and Management can complement their degree with a concentration or specialization in Professional Golf Management. For more information, visit www.nugolfacademy.org.