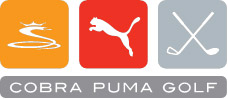 COBRA PUMA GOLF AND JONAS BLIXT SWING INTO 2014 WITH EXTENDED PARTNERSHIP
PGA Tour Athlete Continues Successful Climb while Increasing Brand's Global Following with Long-Term Extension
CARLSBAD, Calif. (Dec. 17, 2013) – Today, COBRA PUMA GOLF officially announced a partnership extension with Swedish-born professional golfer Jonas Blixt. Originally signed to COBRA PUMA GOLF's roster in January 2011, Blixt will continue to represent the company through global marketing initiatives, using COBRA Golf equipment and wearing PUMA Golf apparel, footwear and accessories.
"Jonas has given a strong performance on the course with our products over the past three years, and we're thrilled to further support him as he continues his ascension in the world rankings," said Bob Philion, president of COBRA PUMA GOLF. "His style and skill set make him a perfect ambassador for both the COBRA and PUMA brands, and we look forward to watching his ongoing success."
Blixt, who has secured two professional wins since signing with COBRA PUMA GOLF and is currently no. 41 in world rankings, has played a large role in increasing the company's global exposure and following. He was victorious in both the 2012 Frys.com Open and 2013 Greenbrier Classic. The 2013 British Open was his first-ever Major, which was followed by his appearance at the PGA Championship, at which he ended in fourth place.
"I've been a longtime fan of the COBRA and PUMA brands, and I'm excited to continue representing both in years to come," said Blixt. "Being a COBRA PUMA GOLF athlete has played a significant role in helping me achieve my current ranking, and I'm looking forward to having the company's continued support to reach the next level."
Blixt will kick-off 2014 playing with COBRA Golf's BiO CELL Driver, BiO CELL Fairway and Tour Trusty wedges 48°, 54° and 61°, while wearing PUMA Golf's Spring/Summer 2014 apparel and a footwear style from the brand's new LiteStyle platform.
For more information on COBRA PUMA GOLF, visit us at www.cobragolf.com and www.pumagolf.com. Stay up to date with the latest products, events and Tour athletes at facebook.com/cobra, facebook.com/pumagolf and on our Twitter handles – @cobragolf and @pumagolf.