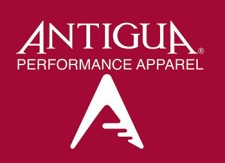 PEORIA, AZ – The Antigua Group, Inc. – one of the nation's leading designers and marketers of lifestyle and golf apparel under the distinguished Antigua brand – will serve as title sponsor of the 4th Annual Antigua National High School Golf Invitational for 2013.
The tournament will be played September 6-7, 2013 at McCormick Ranch Golf Club in Scottsdale, AZ. More than 200 junior golfers will be participating, representing boys and girls teams from across the United States and Canada. Host high school Hamilton (Chandler, AZ), the 2011 Antigua boys and girls champions, lead an outstanding field of teams from around the country and Canada including first-time participants Andrews HS (TX), Maple Mountain HS (UT) and Byron Nelson HS (TX). For the girls – California powerhouse Diamond Bar makes its first appearance in the event. The tournament format is 36 holes of stroke play with each team consisting of five players. Play will begin Friday, Sept 6 at 7:30am (Girls) and 8:00am (Boys).
Antigua has been the title sponsor of the event since its inception, and it's proved to be a worthwhile cause for the company. "Antigua is proud to support all aspects of golf, especially junior and high school golf," says Ron McPherson, president and CEO of the Antigua Group. "We are also very proud that high profile sponsors have joined us this year in presenting such a fine event. Our thanks go to the Phoenix Thunderbirds and the Scottsdale Convention & Visitors Bureau, all of which have extended their support. We would also like to thank the various affiliated organizations, both locally and nationally, who have assisted us in developing and promoting the tournament."
The tournament was envisioned by Steve Kanner, the Hamilton High boys golf coach, with the assistance of tournament chair Tom Marreel, the founder and CEO of Marreel Slater Insurance, one of the event's original sponsors.
For more details on the event, visit www.anhsgi.org.