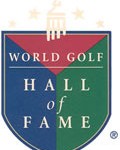 Written by:
Tony Korologos |
Date:
Thursday, July 25th, 2013
Categories:
News
---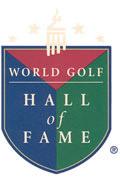 Traveling exhibition's next stop highlights Hope's military ties
New Orleans (July 25, 2013) – The National WWII Museum is pleased to announce that on Saturday, August 3, a traveling exhibit celebrating legendary entertainer, Bob Hope, will open to the public.
Bob Hope entertained US troops throughout World War II. The image of Hope walking on stage with a golf club at one of his many USO shows is a lasting image for millions of Americans. Those days will be revisited when the World Golf Hall of Fame & Museum brings the Bob Hope: An American Treasure traveling exhibition to The National WWII Museum.
Created with the generous support of the Bob & Dolores Hope Charitable Foundation, the exhibition highlights several aspects of Hope's life, including his extraordinary relationship with the US Armed Forces. The exhibition will be on display until October 31.
"I know my Dad would be proud to have his exhibit available to visitors at The National WWII Museum in New Orleans, one of his favorite cities," said Linda Hope, daughter of the entertainer. "The men and women who served during that war had a special place in his heart. Their spirit and love of our country never ceased to inspire him. We hope that the visitors to The National WWII Museum and those who see this exhibition will enjoy it and hopefully it will trigger some special memories."
"Bob Hope: An American Treasure" features more than 160 artifacts in total, including Hope's Congressional Gold Medal, honorary Oscar statuette, Honorary Veterans citation, and PGA of America money clip. More than 200 vintage photos and seven video displays tell the story of Hope's early years as part of an immigrant family in the early 20th century, his rise as a star of stage, screen and radio, his devotion to the US military, his relationships with US presidents, and his love of golf.
"When touring the Middle East with the USO, we, the performers, would often say 'now I know how Bob Hope felt,'" said Victoria Reed, director of entertainment for The Stage Door Canteen at The National WWII Museum. "He was the pioneer of carrying out this amazing tradition, the king of the morale boosters."
The traveling exhibition began its five-year tour in the fall of 2011 at the Green Bay Packers Hall of Fame, at historic Lambeau Field. It continued with a stay at the Gerald R. Ford Presidential Museum in Grand Rapids, Michigan, had a stop at the Greenwich Heritage Centre in London during the 2012 Summer Olympic Games and was at the Palm Springs Air Museum earlier this year to coincide with the PGA TOUR's Humana Challenge in partnership with the Clinton Foundation and the LPGA's Kraft Nabisco Championship. Its most recent stop was at the Midland County Public Library in Texas.
"My Grandfather discovered the greatness of the military audience in 1941. At the time, he joked that they were, 'an audience so ready for laughter, it made what we did for a living feel like stealing money,'" said Miranda Hope, granddaughter of the entertainer. "But he truly loved the men and women who defended this country and took pride that his performances spelled, more than anything else, 'home.' He was their favorite comedian, they were his favorite audience, and it was a love affair that lasted more than six decades."
"Bob's relationship with the military is legendary and we're delighted to bring this exhibition to The National World War II Museum," said Jack Peter, Chief Operating Officer of the World Golf Hall of Fame. "We're also pleased to share Bob's love of the game with the great golf fans in New Orleans. We must thank the Bob & Dolores Hope Charitable Foundation for its support in bringing this exhibition to another new audience."
For more information, including photos, about the World Golf Hall of Fame & Museum and "Bob Hope: An American Treasure," visit www.WorldGolfHallofFame.org/hof/Hopeontheroad.php.