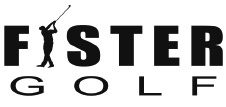 Emerging Premium Driver Designer Teams with Leading PR Group To Grow Brand Awareness Among Golfers
Charleston, S.C. — Fister Golf Company has teamed up with Jeff Dezen Public Relations (JDPR) to expand brand awareness, golf equipment sales and instructional/training services for North American golfers. Sean "The Beast" Fister, who attained fame as an international power-hitting golf icon after winning three RE/MAX World Long Drive Championship titles and setting multiple world records throughout his 25-year professional career, founded Fister Golf Company to incorporate his knowledge of 'hitting it long' into equipment design and training/instruction.
According to Fister, the President/CEO of Fister Golf Company, "After spending the better part of three decades in the world of professional long driving, I have gained knowledge about equipment design and the golf swing that can help anyone hit it longer off the tee. Not everyone will be able to hit it 400-plus yards but there are proven methodologies and technologies that can help each of us maximize our own driving potential. I am truly excited to partner with JDPR to help tell our products' and services' stories to golfers everywhere. Their track-record of success in and out of the golf industry gives me great confidence that they are the right choice to help Fister Golf establish itself among both consumer and trade golf audiences."
Jeff Dezen, president of JDPR, echoed Fister's enthusiasm: "There are few icons that have reached the stature of "The Beast" in professional long driving, and that same dedication to his craft and competitive fire that made him an LDA Hall of Famer, gives us great confidence that sky is the limit for Fister Golf. We are honored to be working with Sean and his team."
Since 2010, Fister Golf has created premium high-performance drivers designed to help golfers of all skill levels reach their maximum driving potential, providing increased distance and accuracy off the tee. In 2013, Fister Golf Company opened its first Fister Golf Power Academy – offering "Tour Level" training and fitting services to golfers looking to improve their distance, accuracy and consistency off the tee. For more information, visit www.fistergolf.com.