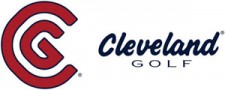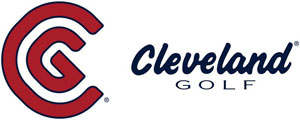 HUNTINGTON BEACH, CA – March 5, 2013 – Cleveland® Golf has been proud to set the standard for wedges over the last 25 years. In that time, no other manufacturer has devoted as much passion and effort to wedge design, technology and performance.
This year, Cleveland® Golf has already introduced the groundbreaking Rotex™ Face. Featured on new 588® RTX™ and 588® RTX™ CB wedges, Rotex™ is an unprecedented combination of three technologies that promote maximum spin and control from all lies.
Today, Cleveland® Golf is excited to announce two innovations that revolutionize wedge fitting.
First is the online Wedge Fitting Application. Part of the redesigned Cleveland® Golf website, this Application allows anyone – especially club fitters and golf shop employees – to quickly select a proper wedge set with more confidence than ever before. Once the correct models, lofts, and bounces have been determined, wedges can be customized for lie angle, shaft and grip. Ordering a full wedge set from the Application is easy and safe.
The second innovation is the Cleveland® Golf Fitting System, which features interchangeable wedges – an industry-first. Available on new Fitting Carts and Fitting Displays, these interchangeable wedge heads are available in a multitude of loft, bounce, lie angle and model options, and are accompanied by a variety of interchangeable wedge shafts.
Changing wedge heads and shafts is done in a matter of seconds. Plus, interchangeable wedges feature identical specifications to the wedges a player will use on the course.
Wedge fitting has never been more accessible and comprehensive. Any laptop, smartphone or tablet can be used to conduct a quick and accurate fit. Plus, the most sophisticated wedge fit on the market is available at authorized Cleveland® Golf Fitting System dealers.
"It's no secret that a player's wedge game is critical to scoring and performance," said Todd Harman, President of Cleveland® Golf/Srixon – U.S.A. "We've raised the bar with wedge innovations over the years such as multiple bounce options, Zip™ Grooves, cool finishes and now Rotex™ technology. With the introduction of our new Fitting System and Fitting Application, we've made it easier than ever for any player to use the right set of wedges and get the correct loft gapping throughout their entire set. This is a game-changer for us and the equipment industry. The way that golf professionals and retailers are now able to comprehensively fit a golfer for a wedge set is truly a breakthrough."
To use the Cleveland® Golf Wedge Fitting Application, please visit wedgefitting.clevelandgolf.com.
To locate an authorized Cleveland® Golf Fitting System dealer, please visit clevelandgolf.com.
For more information on Cleveland® Golf/Srixon® and Never Compromise® products or staff players, please visit www.clevelandgolf.com, www.srixon.com and www.nevercompromise.com.