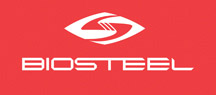 Carmel, IN – March 4, 2013 – H2 Golf Company LLC., a golf corporation that distributes premium golf brands and accessories, announced today that the company has agreed to distribute BioSteel, a high performance sports drink developed to meet the needs of professional athletes, exercise enthusiasts, and golfers of all levels.
According to Taylor Herber, H2 Golf Vice President of Sales and Marketing, "H2Golf and Bio-Steel are a great match. We look forward to bringing this revolutionary sports drink to all of our loyal customers and see huge potential in this new relationship."
BioSteel has proven to help athletes in almost every sport category including; hockey, baseball, basketball, football and now golf. Their BioSteel Sports HPSD® proprietary formula is designed to promote recovery between periods of intense exercise, providing faster recovery between shifts, holes, or sets. It also reduces muscle damage and decrease muscle soreness as well as enhances energy while decreasing muscular and mental fatigue – without the use of harmful stimulants.
"BioSteel helps with the mental fatigue associated with golf. In fact, the sports drink is being used at the highest level of golf – on the PGA Tour. This adds credibility to the product which will help us at retail and company endorsers like PGA Professional Hunter Mahan, will help us with sell through," adds Herber.
The BioSteel Sports Supplement was created by veteran and conditioning coach Matt Nichol. He has over twelve years of coaching with athletes from the NHL, NFL, NBA, NCAA, Tennis and Team Canada. While training NHL athletes, Nichol's wasn't satisfied with the supplements his athletes were consuming. So he with a team of scientists together formulated the safe, high caliber, BioSteel supplement to maximize training and performance of professional and Olympic athletes. The quick absorbing formula combines five key amino-acids, electrolytes, and essential carbs to provide energy, recovery, and peak performance for all types of sports, exercise, and training.
"An important goal of H2 Golf and BioSteel is to increase distribution at a green-grass where golfers can purchase the supplement and see firsthand during their round the benefits of BioSteel," added Herber.
In addition to representing BioSteel, H2 Golf Company represents several golf companies including: Croc's Golf, Champ Golf Spikes, Star Grips, Colantotte Trion:Z as well as their own products. H2 Golf Company has experienced tremendous growth within the last two years and has become a leading and predominate name in the golf accessories industry.
H2 Golf Company, was founded as a family business and designed exclusively for the PGA Professional. The founders of the H2 Golf Company, Paul Herber, Taylor Herber, and Mike Herber have been in the golf industry for over 30 years.
Paul, started in the industry as a PGA Professional which provided him the perfect avenue to understanding the business and needs of the PGA Professional and green grass shop. H2 Golf Company's goal is to offer an innovative approach to market and sell golf grips, tees, and accessories to golf shops, which result in increased profits. H2 Golf Company products are worn and used by hundreds of professionals on the PGA TOUR, LPGA Tour, and Champions Tour.
For more information on H2Golf Co. LLC and the additional brands they represent, visit www.h2golf.com. For further information on BioSteel specifically, please visit the company website www.biosteel.com. For more news and updates, follow BioSteel on Twitter at @BioSteelSports and like them on Facebook at BioSteel Sports Supplements.