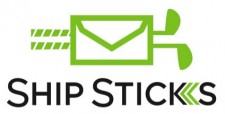 WEST PALM BEACH, Fla. (October 5, 2012) – Ship Sticks, a fast-growing golf bag shipping company, announces today they have been named vendor and shipping partner to PGA National Resort & Spa in Palm Beach Gardens, Florida, site of famed PGA Tour stop – Honda Classic. Ship Sticks has created a co-branded, micro-site to provide PGA National Resort & Spa's golfers an easy and affordable golf-bag-shipping solution.
"Providing our members and guests with the most professional service possible is something that my staff and I strive to achieve," says Jane Broderick, director of golf, PGA National Resort & Spa. "Using Ship Sticks has enabled us to do this as well as provide them a discounted price for shipping their clubs to their favorite golf destinations. It was a no brainer for us!"
Ship Sticks' micro-site allows PGA National Resort & Spa guests to use an affordable, white-glove delivery service, risk free, while implementing customer service responsibility for shipping golfers' clubs to and from the facility on time and within budget. Through Ship Sticks' preferred relationships with the nations leading logistics providers, the company is able to offer superior pricing and service.
PGA National Resort & Spa offers the highest quality golf experience and is a mecca for players and fans alike. Host of the Honda Classic an official PGA TOUR event, PGA National has a distinguished history of tournament play – including the 1983 Ryder Cup, the 1987 PGA Championship, and nearly two decades of PGA Seniors' Championships.
For more information or to book your stay at the PGA National Resort & Spa please visit www.pgaresort.com/. For more information about Ship Sticks please visit www.shipsticks.com