3,100 Players from 49 States, 25 Countries Competing on 50-Plus Grand Strand Courses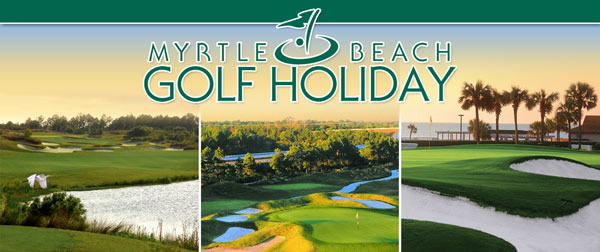 (MYRTLE BEACH, S.C.) – The GOLF.com World Amateur Handicap Championship begins with a thunderous kick-off as 3,100 players from 49 states and 25 countries (including baseball legend Roger Clemens) compete on 50-plus Grand Strand courses for the right to be crowned "World Champion."
With golfers from India, China, Japan, Australia, England, France, Germany, Italy, Sweden, South Africa and Canada, this year's edition of one of the world's largest golf events has an unmistakable international flavor. The competition is comprised of 72 holes of golf on a different course daily. Divisional winners will compete in a fifth round championship playoff on Friday, Aug. 31 at TPC Myrtle Beach (flight winners and ties).
Heading the rota of acclaimed Grand Strand layouts hosting this week are The Norman, Fazio and Dye courses at Barefoot Resort, Caledonia Golf & Fish Club, True Blue Golf Plantation, TPC Myrtle Beach and King's North at Myrtle Beach National.
Today also commences the opening of "The World's Largest 19th Hole" at the Myrtle Beach Convention Center. Players and guests will enjoy a vast golf exposition, equipment demos, entertainment, open bars, concerts, prize drawings and food from area restaurants. Golf Channel analyst / funnyman Charlie Rymer and Blair O'Neal – former "Big Break" standout and host of "Myrtle Beach Golf Buzz" – are scheduled to appear.
"This year's World Am promises to be a grand week of friendly competition and camaraderie," says Jeff Monday, tournament director. "From our 29-year veterans to our tournament rookies, we want them to enjoy what makes Myrtle Beach famous – great golf, warm Grand Strand hospitality and fun for all."
For more information about Myrtle Beach Golf Holiday, visit www.GolfHoliday.com.