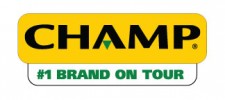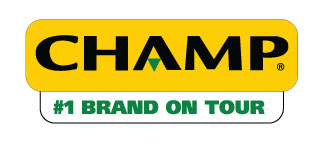 Fun, Ergonomic Switchblade Design Available in Variety of Eye-Catching Colors
(MARLBOROUGH, MA) – CHAMP/MacNeill Engineering Worldwide – The World Leader in Sport Cleat Technology® and maker of innovative CHAMP spikes, high-performance golf tees and accessories – announces the nationwide availability of its new, ultra-lightweight FLIX Divot Repair Instrument.
An essential accessory for any golfer who cares about course conditions, the fun-to-use and practical "switchblade" design is the company's most ergonomic offering yet. Heavy duty enough to handle stubborn divots, yet collapsible with the push of a button, the new FLIX tool can be comfortably stored without fear of damaging pants pocket linings. Catering to a variety of personal preferences, the device is available in orange, lime green, pink, black and white.
"As a matter of proper etiquette, all golfers should use a divot tool, and we've designed the most comfortable, functional option on the market," says Harris MacNeill, President and CEO of CHAMP/MacNeill Engineering Worldwide. "It's so small and sleek that players will forget it's in their pocket until they need it."
Great for all golfers, the FLIX Divot Repair Instrument features a magnetically attached ball-marker that can be customized to include company, club or event logos and names. This is a tremendous way for facilities and outing planners to uniquely promote their brands and functions.
Beyond its popular green repairing accessories, CHAMP spikes are the #1 Brand on Tour®, and have been used by 28 of the last 35 major champions. The company also recently launched a new version of its Tour-proven, eco-friendly Zarma FLYTee, the MyHite. Featuring a series of colored bands around the stem, it allows golfers to quickly and easily place the ball at a consistent height to maximize consistency and ensure repeatable performance.
For more information: www.champspikes.com, 1-800-OK-CHAMP.