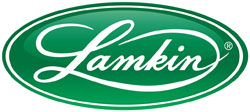 Lamkin 3GEN Pistol Grip Connects Odyssey's New Metal-X, ProType Tour Series and Flip Face Putters to the Golfer
SAN DIEGO (February 14, 2012) – Feedback and fit are two of the most critical components in putter performance. So when searching for the ideal golf grip to complement its game-changing 2012 putter collection, Odyssey selected the Lamkin 3GEN Pistol grip as its point of contact between the putter and the player.
Odyssey's chosen grips for its new Metal-X Putters ProType Tour Series Putters and FlipFace Putters are constructed with Lamkin's proprietary 3GEN material – the company's softest synthetic rubber compound designed to reduce vibration without dulling the feel of the putt. This thin profile E.B.L. Pistol putter grip facilitates relaxed forearms and a light grip pressure to promote smooth, consistent strokes.
The 2012 Golf Digest Hot List already ranked Odyssey's Metal-X Mallet putter with the best overall score for any Hot List putter, and led three categories including Performance and Look/Sound/Feel.  The recognized leading putter in golf debuted its Metal-X putters, outfitted with Lamkin grips, this month at the Waste Management Phoenix Open, and will make the putters available at retail beginning April 2012.
For more information about Lamkin Grips, visit www.LamkinGrips.com.