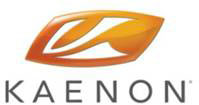 Experience the full Kaenon sunglass line at the Orlando, FL show
Newport Beach, CA — January 6, 2012 — Kaenon is pleased to announce that it will be displaying its full, polarized sunglass line at the PGA Merchandise show in Orlando, FL. From January 26-28 all in attendance at the show are invited to visit Booth #4986 to see why Kaenon is the sunglass of choice for top golf pros like Fred Couples, Robert Allenby, Brian Gay, Christina Kim and Sophie Gustafson.
For years golf professionals have turned to Kaenon Polarized sunglasses due to the unmatched clarity, color representation and distortion-free vision that is found only in Kaenon products. Kaenon's California-designed, Italian crafted sunglass frames offer a fashionable alternative for performance eyewear and are quickly becoming the go-to sunglasses on golf courses around the world. Read more about why Kaenon Polarized sunglasses are good for golf here: http://blog.kaenon.com/polarized-sunglasses-are-they-good-for-golf/
Kaenon's proprietary SR-91 polarized lens, available in varying lens tints and Light Transmission Levels, is standard throughout the entire Kaenon Polarized sunglass line and filters all harmful UV rays. All SR-91 polarized lenses are available in the most advanced prescription options for perfect vision during all outdoor activities. As the only company that authentically pioneered a new, non-compromising polarized lens that combines superior optical clarity, impact protection and glare reduction all in one ultra-lightweight material, Kaenon is excited to continue to expose the golf industry to its unique product.
To schedule a media appointment and/or to view the sunglass line at the show, please contact Tyler Weaver using the contact information below, or visit the Kaenon Booth (#4986) at your leisure.