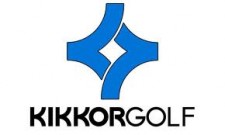 Vancouver, Canada, January 4, 2012 – Kikkor Golf, a street-inspired golf footwear company, has announced today that they'll be returning to the PGA Merchandise Show coming up at the end of January. Like last year, Kikkor will be instilling the show with an interesting brand of awesomeness through their unique shoes and bar-themed booth. This year, however, show attendees will be able to walk away with a pair of their own Kikks as Kikkor is bringing hundreds of shoes from their stellar 2012 product line.
"Last year customers had to wait for us to ship out their personal pair order. This year, well, we're bringing the shoes right to the floor so customers can walk away with them…literally," explains Kikkor founder, James Lepp. With over 200 personal pairs ordered last year, one can easily see why Kikkor is bringing such a large shipment in.
Visitors will have the choice of 6 models, ranging from a casual men's slip-on to an athletic lightweight women's shoe. Lepp states, "Kikkor's 2012 line up is called 'CHOICE', and that's exactly what our customers will have in 2012." They'll also have the choice to pay less as they will be able to purchase their pair for as low as $30, and if they place an order of at least 24 pairs, their personal pair will be completely free.
Guests can pick up their pair at booth 6642.