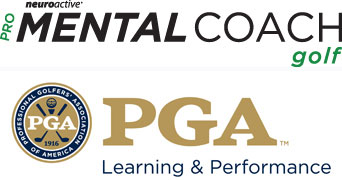 Mental Coaching Software Improves Performance Using Techniques Once Reserved for Top-Ranked Tour Pros
(HOLLYWOOD, FL) — Brain Center International (BCI) announces its official affiliation with the PGA Center for Golf Learning and Performance, through which the company's Pro Mental Coach — golf's first and only mental coaching software designed to help players master the game, play smarter and lower scores — has become an integral component of the teaching curriculum at PGA of America Golf Schools.
Designed to build the "brain muscle," Pro Mental Coach ($139.95) helps create an "In the Zone" state through improved focus, confidence, motivation, stress management, endurance and recovery from bad shots. It is currently in use at the renowned PGA Center for Golf Learning and Performance, in Port St. Lucie, Fla., where the interactive software's assessment test and scientifically-proven exergames form the centerpiece of mental training sessions.
"Strengthening the mental game is essential to any player who wants to perform their best at the most critical moments," says Bob Baldassari, PGA senior director, player development and PGA general manager of the PGA Center for Golf Learning and Performance. "Becoming the first golf school to utilize interactive mental coaching software aligns perfectly with our mission to incorporate the latest game-enhancing technologies."
Over the last two months, individuals of varying handicap levels and ages at PGA Village — which encompasses the PGA Golf Club, PGA Center for Golf Learning and Performance and the PGA Museum of Golf — enrolled in a Pro Mental Coach training program and reported lower scores, increased focus and deeper enjoyment of the game.
"Our software continuously interacts with users and adjusts exergame difficulty levels in real time, according to performance," says Dr. Stephane Bergeron, founder of BCI. "Studies continue to confirm that for only an hour a week over just a few weeks, Pro Mental Coach helps ingrain a new mental approach, which directly contributes to overall game improvement."
Pro Mental Coach is powered by a proprietary Dynamic Intelligence System. This breakthrough neuroscience technology was developed by BCI in collaboration with medical centers and is used in clinical research funded by the National Institutes of Health (NIH). Dramatically different than books and DVDs, it personalizes each training session, creating a fully customized regimen to deliver maximum benefits in the shortest period of time.
Available at www.ProMentalCoach.com, Golfsmith.com, GolfTown.com and Amazon.com, unique features of Pro Mental Coach include:
–         Assessment and full diagnostic of a user's mental game strengths and weaknesses
–         Customized training program that matches the users' skills
–         Tracking and evaluation of performance from each training session
–         Ability for PGA Professionals to access a student's mental game profile
For more information: www.ProMentalCoach.com; 877-743-8776.