Improved Clubhead Shaping and Weighting Produces Longest, Most Forgiving Utility Club Yet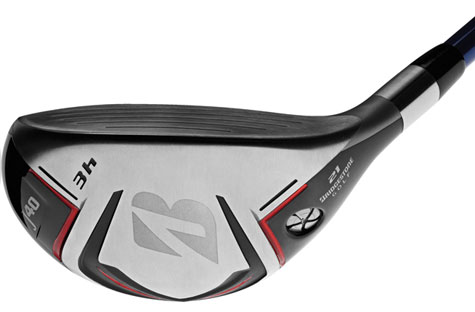 COVINGTON, GA — Bridgestone Golf announced today the release of its new line of J40 hybrids. The hybrids, part of Bridgestone's comprehensive J40 club launch, will be available at golf specialty and on-course retailers nationwide in October 2011. Boasting design improvements in clubhead shaping and weighting, the J40s are Bridgestone's longest, most forgiving utility clubs to date.
"The hybrid is taking on an increasingly important role in golf given the decline in long iron usage," said Corey Consuegra, Golf Club Marketing Manager, Bridgestone Golf, Inc.  "Our newJ40 hybrids are longer and more forgiving than our previous offerings, and we expect them to find a place in many serious players' bags."
The J40 hybrids feature:
·      longer heel-to-toe design for more forgiveness on off-center hits
·      17-4 stainless steel casting for the ultimate in soft-but-solid feel
·      clubhead shaping and tungsten weighting designed to increase stability and distance with a draw bias on all shots
·      Bridgestone's proprietary Variable Face Thickness Design providing increased mass on the perimeter of the face for higher ball speed on off-center hits
·      blade-like masking at address that increases visible face area for more confidence at address
The J40 hybrids are available in 18 (2h), 21 (3h), and 24 (4h) degrees of loft and come standard with a Project X® Graphite shaft.  The clubs will feature a street price of $179 each (MSRP $199) and will be available in October 2011.
For more information on the J40 Hybrids and Bridgestone's entire Fall 2011 product offering, visit www.bridgestonegolf.com.