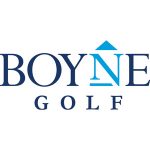 Written by:
Tony Korologos |
Date:
Thursday, May 3rd, 2018
Categories:
Courses
•
News
•
Travel
---
Petoskey, MI – The Boyne Golf Academy, one of the leading golf instruction schools in the country and part of Boyne Resorts, has received an Editor's Choice Award by Golf Digest as one of the Best Golf Schools & Academies.
The publication's annual review of "The Best Things in Golf" by its editors appears in the May 2018 issue and online at Golfdigest.com. The listing recognizes top golf schools and academies throughout the United States.
"Our list offers a mix in geography and type of experience, but all of the schools have top-of-the-line instruction at a variety of price points," said Golf Digest editors. "The best academies give you anything from three or four days of full immersion to shorter day sessions interspersed with free time to play (or explore) on your own."
The Boyne Golf Academy has been one of the top golf schools in the country since 1986. Based at both Boyne Mountain and Boyne Highlands, the academy features nationally recognized professional instructors who have developed a variety of programs for juniors, adults, and ladies of all skill levels.
New additions to the Boyne Golf Academy in 2018 include Boyne's Get Golf Ready Program and the 5-5-5 Clinic where golfers will learn five shots in five weeks with a goal of lowering your scores by five shots.
Joining the Boyne Golf Academy this year is Michigan legend Jeff Roth. Roth, a Michigan native, member of the Michigan PGA Hall of Fame and the Michigan Golf Hall of Fame, has won more than 70 professional tournaments and competed in 19 national major championships. His knowledge of the golf swing and playing experience makes him a significant addition to the instruction team.
The Boyne Golf Academy can improve every aspect of the game from short game to the long game utilizing the top state of the art teaching technology including Trackman and GEARS Club and Body Tracking System. In addition, the academy is a leader in junior golf instruction with the nationally acclaimed Nike Junior Golf Camps. Guests can also learn from the best instructors through weekly resort clinics and customized private and group lessons.
About BOYNE Golf
Boyne Resorts, named one of North America's "Premier Resorts" (Gold) by GOLF Magazine, features a trio of resort destinations with 10 golf courses, all within a 45-minute drive of one another. The Inn at Bay Harbor and Bay Harbor Golf Club, Boyne's flagship properties, features 27-holes with three golf course combinations (Links/Quarry, Quarry/Preserve, and Preserve/Links) all designed by Arthur Hills. Add in the nearby Crooked Tree Golf Club, perched on the bluff overlooking Bay Harbor, as well as the beautiful and iconic hotel, and you have one of the most scenic golf destinations in America set along a five-mile stretch of Lake Michigan shoreline.
Boyne Highlands, rated the No. 1 Golf Resort for Value by Golf.com, features 72 holes of premier golf design. The Heather was designed by Robert Trent Jones Sr., while the Hills Course was crafted by Arthur Hills. In addition, the resort features The Donald Ross Memorial, which is a rendition of the legendary architect's great holes from around the country, and the always-fun Moor course. The Highlands is the perfect buddy trip destination for golfers who like to play as many holes as they can during the long summer daylight hours northern Michigan features.
Boyne Mountain not only features two fun 18-hole courses (The Monument and Alpine), along with the charming Mountain Grand Lodge & Spa, it is also the leading family friendly golf destination in the region with the Avalanche Bay Indoor Waterpark, junior golf camps, and various kid golf programs. Golf Digest named Boyne Mountain one of its "Top-10 Destinations for Family Golf Trips."
Beyond golf, Boyne is centered amid one of America's most beautiful vacation spots. The scenic Lake Michigan beach towns of Charlevoix, Harbor Springs, and Petoskey are minutes away, and a side trip to Mackinac Island is easily managed. Guests can enjoy award-winning spas, waterfront dining, sandy beaches, watersports, gaming, microbreweries, wineries, hiking, biking, tennis, zip-lining, shopping and more capped by the spectacular northern Michigan sunsets. For more information, visit BOYNEGolf.com.