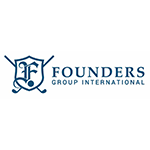 Daly Was One Of Only Ten Award Winners In The Carolinas PGA Section To Be Honored
December 19, 2017, Myrtle Beach, S.C. – Carolinas PGA named Matt Daly of TPC Myrtle Beach Merchandiser of the Year. This award recognizes PGA professionals who demonstrate superior skills as merchandisers in the promotion of golf. The Merchandiser of the Year is chosen for outstanding results as far as merchandising techniques, shop operations, philosophies, innovations and performance. With more than 230 nominations this year, only 10 were selected by the Carolinas PGA Special Awards Committee to receive these honors.
Daly led his team to maintain a well-organized and continually updated golf shop, while generating excellent margins and shop statistics. He credits his mentors and experience while working at great golf facilities during his career for the honor.
"The staff at TPC Myrtle Beach and the support of the Retail Team at Founders Group International are all responsible for the success of the shop," said Daly. "It's truly a team effort. I just happen to be blessed with a very knowledgable, hard-working crew around me."
Daly was promoted this year to regional operations manager for South end courses of the FGI portfolio, including Founders Club, Litchfield Country Club, Pawleys Plantation, River Club Golf Course, Willbrook Plantation, TPC Myrtle Beach, and Tradition Golf Club. He had been head golf professional at TPC Myrtle Beach since September 2016 and was previously the head professional at Grande Dunes Golf Club, Myrtlewood Golf Club, and Pine Lakes Country Club. He has held a Class A membership with the Professional Golf Association since January 2006. Daly attended Coastal Carolina University and graduated in 2001 with a Bachelor's degree in marketing with a specialization in golf management.
TPC Myrtle Beach is the only Myrtle Beach golf course to ever be awarded 5 stars by Golf Digest. Ranked among Golf Digest's America's 100 Greatest Public Courses, Best In State, TPC has been chosen to be the host site of the 2019 NCAA Division I men's golf regional. Designed by Tom Fazio, the course gives golfers the experience of PGA Tour-caliber golf. It's been played by greats including Tom Watson, Gary Player and Lee Trevino.
The mission of the Carolinas PGA Special Awards Committee is to ascertain the most eligible winners in each of the annually awarded categories, which is accomplished by an enthusiastic commitment from each committee member afforded the responsibility of identifying and recognizing his or her peers as exceptional.
About Founders Group International
Founders Group International (FGI) is the foremost golf course owner-operator company in the Southeastern United States. Formed in 2014 through various purchases and the 2015 acquisition of National Golf Management, FGI owns and operates 22 golf courses (423 holes) in and around Myrtle Beach, S.C., America's seaside golf capital.
Those courses include Pine Lakes Country Club, the "granddaddy" of Myrtle Beach area courses; TPC Myrtle Beach, host site of the 2019 NCAA Division I men's golf regional and Dustin Johnson World Junior Golf Championship; and Grande Dunes Resort Club, home of the Grande Dunes Golf Performance Center.
FGI administers www.MBN.com, a leader in online tee time bookings, as well as package outlet Myrtle Beach Golf Trips. With the help of Golf Insider's 100 percent player-generated course ranking system, thousands of golfers plan and assemble their ideal golf itineraries through FGI's assets, including "top-100 caliber" courses Pawleys Plantation Golf & Country Club, King's North at Myrtle Beach National Golf Club, and more than 80 other Myrtle Beach area courses.