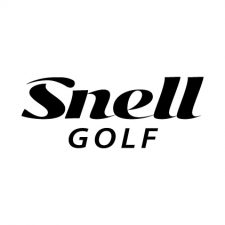 JDPR to provide marketing-communications support for one of golf's fastest growing direct-to-consumer golf ball brands
GREENVILLE, S.C. — Snell Golf, Inc., one of golf's fastest growing direct-to-consumer golf ball brands, has selected Greenville-based Jeff Dezen Public Relations (JDPR) to serve as the company's official PR agency-of-record, effective immediately. JDPR will support Snell Golf with strategic planning, product launches, content development, national-level media relations and social media strategy and day-to-day management.
Snell Golf is headquartered in New Bedford, MA, and designs, markets and distributes premium golf balls via a direct-to-consumer e-commerce based business model. Snell Golf was founded in 2015 and is led by Dean Snell, co-creator of the industry-changing Titleist Pro V1 and TaylorMade Penta golf balls. Snell Golf, whose goal it is to create premium, high-performing golf balls at affordable price-points, recently was awarded multiple medal commendations in Golf Digest's 2016 Golf Ball Hot List for its "My Tour Ball" and "Get Sum" model balls.
"JDPR has a tremendous track-record of providing innovative and strategically-sound PR programming to brands in the golf industry," said Dean Snell, president & CEO, Snell Golf. "Their understanding of the industry and the golf ball category specifically combined with their insights into the world of PR will help us expand our brand awareness among golf enthusiasts throughout North America."
"We love working with smart people and when it comes to golf balls there isn't anyone smarter than Dean Snell," said Jeff Dezen, president of JDPR. "We're thrilled to begin this relationship with Snell Golf as we have long been admirers of the fantastic products Dean has designed throughout his career. We look forward to helping Dean take his thriving business to the next level."
For more information and to view Snell Golf's innovative products, visit www.snellgolf.com.
###
Editor's Note: High-Res images of Snell Golf products are available upon request or by visiting http://www.snellgolf.com/media.
ABOUT SNELL GOLF
Snell Golf is Golf's New Way! Launched in 2015, by prolific golf ball engineer Dean Snell, Snell Golf brings golfers "Tour Proven Technology at Direct to Consumer Prices!®" For the last 25 years, Snell has spent countless hours testing and consulting with PGA TOUR and LPGA professionals in the design and development of many of the industry's most successful golf balls including those that have won numerous major championships at every level worldwide. For more information visit www.snellgolf.com.
ABOUT JDPR
JDPR began in 1991 with a clear objective: to always exceed the expectations of our clients. In the decades since, we have established ourselves as an industry-leading corporate communications agency that specializes in strategic public relations planning, proprietary program development and demonstrable ROI. The JDPR team crafts impactful campaigns, stemming from deliberate business analysis and creative idea generation. Our passion for storytelling and community-building adds value to our clients' brands. Support services include social media and SEO strategy, national and regional media relations, cause-related marketing campaigns, internal communications and crisis management. JDPR represents companies of all sizes who appreciate a collaborative approach, a commitment to excellence and measuring results. Learn more at JDPR.com.