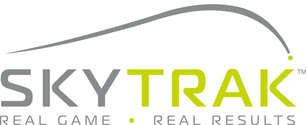 SkyTrak Partners with Perfect Golf to Provide Golfers with a Truly Immersive Golf Game Experience
Winston-Salem, NC, April 28, 2016 – SkyTrak LLC, a joint venture of SkyGolf and SportTrak, announces that it has partnered with Perfect Golf, the next generation golf game, to provide a truly immersive experience with stunning 3D visuals and hyper-realistic game play.
Perfect Golf is next generation golf simulation software which features stunning graphics and highly accurate in-game physics. Everything in the game is real time including the weather. This means that if it's a windy, blustery day in real life, the course will play that way and will incorporate gusts which will affect the ball flight just as it would if you were outside playing the course in those conditions. True skid and roll physics as the ball interacts with the ground enable the game to accurately simulate all kinds of short game shots depending on ball contact and spin. Elevation, temperature and humidity all factor into the ball flight model.
"This is an exciting partnership with Perfect Golf, and it will provide SkyTrak users the opportunity to access software used by real world course designers and broadcasters," said Andy Allen, SportTrak Managing Director of Golf. "Our partnership with Perfect Golf allows SkyTrak users access to a variety of 18-hole courses where they will be able to practice, have fun, enter tournaments, challenge other golfers, improve their game, and work their way up the leaderboard. It allows for a very realistic experience to enjoy a competitive game of golf from the comfort of your own home or facility."
"We are very excited to be working with SkyTrak to deliver an unparalleled virtual reality golf experience," said Andrew Jones, COO of Perfect Golf. "It is an exciting time for Perfect Golf as we near the full retail release of our game with console versions coming later this year, as well as some very innovative TV work we are doing with many of our TV partners, and some innovative equipment developments likely to be released later in the year."
Perfect Golf and SkyTrak offer three annual subscription packages – The Driving Range and Practice Package, the Basic Simulation Package, and the Premium Package.
The Driving Range Package provides feedback on a variety of launch data including Spin Rates, Launch Angle, Ball Speed and Spin Axis. This package includes access to all additional driving ranges as they are released.
With the purchase of the Basic Simulation Package users will have access to all features of the game with their SkyTrak Launch Monitor. This package includes 12 courses and all the traditional game play modes including Stroke Play, Match Play and Skins and a multitude of team based games including Alternate Shot, Two Ball Better Ball, and Four Ball. The package also provides additional fun games such as closest-to-the-pin and a variety of skill challenge modes.
The Perfect Golf Premium Package includes everything available in the other two packages and access to user created courses (20 plus courses and growing), as well as dedicated SkyTrak tournaments. All the courses built for Perfect Golf are fully georeferenced meaning they exist in a specific location in the world and each pixel of the golf course is mapped to an exact latitude and longitude.
The SkyTrak Launch Monitor is a complete Practice, Play and Entertainment System for golf at home. While entertaining, SkyTrak is a serious tool that accurately reflects the golfer's actual skill level and shot results to provide year-round practice, play and game improvement without ever leaving home. It accurately captures thousands of data points from a golfer hitting balls with their own clubs into a net to simulate practice and play as if you were on the course or practice tee. Combined with an App and iPad or PC, the Wi-Fi enabled SkyTrak captures the actual ball speed, launch angle, back spin, side spin and side angle to project the ball flight over a vivid 3D practice range and virtual golf course. SkyTrak also offers various challenges for engaging practice such as Closest to the Pin, Longest Drive and Targets, along with Shot History Tables, Performance by Club, and helpful data screens. It's easy to use, compact, totally portable with no wires required, and highly accurate, so improvements the golfer sees in their swing at home are improvements they can take to the course.
SkyTrak users also have the option to upload their practice and play data to the SkyGolf 360 cloud service for storage, analysis and sharing with friends via the new SkyGolf 360 App, and enjoy the benefits of being part of the fast-growing online community of passionate golfers via integration with popular social networks. The ability to share with friends will make the interactive platform the centerpiece of a consumer's in-home golf practice and entertainment experience.
Perfect Golf will also be releasing Course Forge in the spring, its innovative golf course design software used by some of the leading golf course architects in the real world. Course Forge will allow users to reproduce almost any golf course or a fictional design of their own for use with Perfect Golf for non commercial purposes.
For more information on the SkyTrak Launch Monitor System and Perfect Golf, please visit www.skytrakgolf.com.
About Perfect Golf
PerfectGolf Inc is a company dedicated to the development of next generation golf software and equipment focused on the concept of Dual Reality – the point where Real Worlds and Virtual Worlds intersect. Perfect Golf® is a next generation golf game. Built with the Unity Engine, Perfect Golf provides a truly immersive experience centered on stunning visuals and hyper-realistic game play. The game includes practice, single player, and multiplayer game modes where you are able to use the 'in-game' lobby and matchmaking system to go head-to-head.
About Sky Golf
SkyGolf, maker of SkyCaddie, the #1-Rated and Most-Trusted Rangefinder in Golf, is a private company specializing in the development of innovative positioning systems and technology specifically designed to help golfers play better and have more fun. SkyCaddie is the Official Rangefinder of PGA of Canada, PGA of Great Britain & Ireland, and PGA of Sweden. SkyGolf is the only company in the golf industry positioned to deliver game improvement solutions during practice, play, lessons and fitting at the course or at home.
The overall mission of SkyGolf is to help golfers play better with better information while respecting the long-standing traditions of the game. By using technology responsibly and within the spirit and rules of golf, SkyGolf provides golfers of all skill levels with better and more rewarding golf experiences. The Company's innovative products include: a family of SkyCaddie® rangefinders offered in multiple formats, sizes and price points that are preloaded and ready-to-play out of the box; SkyGolf GameTracker the industry's first fully integrated rangefinder and game tracking solution to be offered in both a wearable belt sensor and a watch utilizing SkyGolf's proprietary TruGround course library ; SkyPro®, golf's most powerful swing/putting analyzer and training tool; SkyGolf 360, golf's fastest growing online community where golfers can go to connect to their Game, their Courses, their Equipment, their Golf Professional and to one another; Swing Labs®, the golf industry's first unbiased, performance-based fitting solution; and the exciting new SkyTrak™ Launch Monitor that is the first to deliver commercial quality output at a fraction of the cost of competitors to provide a complete Practice, Play and Entertainment System for golf at home at an affordable price. For more information, visit: www.skygolf.com.
About SportTrak, LLC
SportTrak, LLC provides entertaining digital technology solutions to avid sports enthusiasts for game improvement. We achieve this by delivering accurate information, and affordable products to sports minded consumers. With an initial focus on golf, SportTrak reports measured player performance information through interactive and entertaining software applications. Changing the nature of sports practice from a repetitive requirement to a fun activity means that players become more interested, engaged and connected to the game and their friends. For more information, visit www.sport-trak.com.