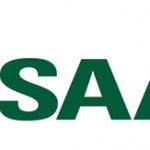 Written by:
Tony Korologos |
Date:
Wednesday, January 27th, 2016
Categories:
Courses
•
News
---
Southern California's Hi-Lo Desert chapter earns Excellence in Government Affairs Award from Golf Course Superintendents Association of America Efforts to establish a water task force and better communicate golf's regional value recognized as outstanding examples of regional advocacy
Lawrence, Kan. (Jan. 26, 2016) – The Hi-Lo Desert Golf Course Superintendents Association (GCSA) in Southern California has earned the 2016 Excellence in Government Affairs Award from its national association for its work to establish a water task force, share drought management plans and communicate the economic impact of golf in the region. The Golf Course Superintendents Association of America (GCSAA) annually recognizes a chapter or superintendent for outstanding advocacy or compliance efforts in government affairs.
This award praised the overall work of the Hi-Lo Desert chapter, which has elevated those in the region's golf industry from being targets of criticism to being experts on how to better conserve and manage water use in the Coachella Valley.
"I was humbled and excited that our little association could accomplish so much and earn recognition for its efforts on behalf of everyone in the Coachella Valley region," said Jon Maddern, director of agronomy at PGA West in La Quinta, Calif., and current president of the Hi-Lo Desert GCSA, a small chapter of 232 members in the Palm Springs, Calif., area.
Maddern, along with past president Stu Rowland, director of golf course operations at Rancho La Quinta Country Club, also in La Quinta, are two of the four superintendents serving on the Coachella Valley Water District's 20-member water task group, which was formed in 2013 at the urging of the chapter. Rowland will serve as chair of the group in 2017.
The 120 golf courses within the 53-mile radius of the Hi-Lo chapter also participated in an economic impact study that got the attention of lawmakers in the state capital. It showed that golf in the area had an overall $1.1 billion annual impact.
"I think we are able to show our lawmakers in Sacramento the value we can bring to the table," said Rowland, a member of the GCSAA Grassroots Ambassador Program, which aims to increase communication with lawmakers at all levels. "It is one thing to work with the resources you have on hand at your golf course. But, it is also satisfying to know that we can impact the way people make laws and regulations. It is rewarding to do that work on behalf of all superintendents."
"The Hi-Lo Desert GCSA has given us a great example of what we can do as environmental stewards when we all work together," said Rhett Evans, GCSAA chief executive officer. "I applaud the Hi-Lo chapter for getting involved in the community and showing how the golf industry expertly cares for our natural resources, and for promoting our golf businesses that are vital to growing our economy."
The chapter will be formally recognized Feb. 9 at the Opening Session of the Golf Industry Show in San Diego. The Hi-Lo Desert GCSA will also be featured in an upcoming issue of GCSAA's official monthly publication, Golf Course Management magazine.
Nominees were judged by the GCSAA Government Affairs Committee based on how their efforts best serve the interests of the golf course superintendent profession and the golf course management industry.
About GCSAA and the EIFG
The Golf Course Superintendents Association of America (GCSAA) is a leading golf organization in the United States. Its focus is on golf course management, and since 1926 GCSAA has been the top professional association for the men and women who manage golf courses in the U.S. and worldwide. From its headquarters in Lawrence, Kan., the association provides education, information and representation to nearly 18,000 members in more than 78 countries. The association's mission is to serve its members, advance their profession and enhance the enjoyment, growth and vitality of the game of golf. Visit GCSAA at www.gcsaa.org or find us on Facebook or Twitter.
The Environmental Institute for Golf is the philanthropic organization of the GCSAA. Its mission is to foster sustainability through research, awareness, education, programs and scholarships for the benefit of golf course management professionals, golf facilities and the game. Visit EIFG at www.eifg.org or find us on Facebook or Twitter.