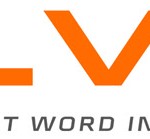 Written by:
Tony Korologos |
Date:
Wednesday, January 27th, 2016
Categories:
Equipment
•
News
---
January 25, 2016, Chicago IL – KLVN, The First Word in Golf, is excited to announce its arrival as golf's leading product innovator with the official launch of its flagship product, the KLVN golf bag. KLVN will introduce the new bag at the 2016 PGA Merchandise Show, January 27 through January 29, in Orlando, Fla. Show attendees are invited to visit booth #2313 to check out the new KLVN bag.
"After years of painstaking design and rigorous prototyping, we believe we've created the most versatile golf bag ever made," said Ted Foxman, CEO of KLVN. "Ordinarily, golf bags are designed with one purpose in mind – to carry golf clubs and related accessories. We endeavored to develop a game-changing bag that would allow golfers to manage their games, make better decisions, and free them from the constraints of a bag strapped to the cart."
The KLVN bag is the world's most versatile golf bag, featuring a durable cart bag with a deployable lightweight carry bag in a single, streamlined design. Using the KLVN bag, golfers can ride with the cart bag and eject a lightweight carry bag with a simple push of a button, giving them complete flexibility to manage their golf game, their way. The KLVN bag has a multi-point cart strap system, ensuring the bag and your clubs remain secure and upright while riding. OneTouch removable, customizable pockets allow golfers to completely change the look and functionality of their bags to match their personal style and golfing needs.
"When you play from a cart you are regularly forced to decide which club you'll use for a shot even though you're nowhere near the ball," explained Foxman. "We designed the KLVN bag to allow a golfer to select the clubs they need and eject them from the cart in a lightweight carry bag. It allows you to avoid situations where you need to choose between grabbing a bunch of clubs from the bag, walking across the course with them in your hands, laying them down in the wet grass and then leaving them behind when you're done…or worse yet, deciding to leave the club you might need behind in the bag just to avoid all that inconvenience and then misplaying the shot because you don't have the right club."
The KLVN bag also features concealed rubberized wheels that allow golfers to conveniently wheel the bag to and from the parking lot. The bag is constructed from a core made of lightweight, high-density, injection-molded plastic for enhanced durability.
"The unique design of the KLVN bag allows you to improve your game at the range, around the green, and cart path only conditions, by providing you control and mobility," added Foxman. "You can even play faster because you can simply eject the clubs you'll need, walk some of the holes and avoid zig-zagging all over the course between your shots and your cart partner's shots."
The KLVN Bag is designed and built in the United States of America.
The KLVN bag is available in a variety of colors and retails for $389.00.
About KLVN
KLVN is focused exclusively on the development of golf products that will improve a golfer's game or their enjoyment of playing it. KLVN designs and manufactures golf bags, accessories and apparel and markets its products under the KLVN brand worldwide. The company is based just outside of Chicago. For more information please visit www.klvn.com.