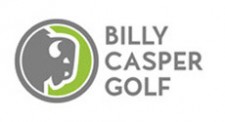 (VIENNA, VA) – Billy Casper Golf (BCG) and Sol Boards have partnered to feature GolfBoard – the first and only substantive, surf-inspired, motorized golf vehicle built specifically for the sport – at numerous BCG owned and operated golf courses, country clubs and resorts across America.
The company will also serve as GolfBoard's exclusive sales agent in central and northern New Jersey, and the greater Chicago, Cincinnati, Jacksonville, Philadelphia and Washington, DC areas.
Conceived by Bally Total Fitness Founder Don Wildman and legendary big-wave surfer Laird Hamilton, GolfBoard allows riders of all ages to "surf the earth," reveling in the fun, fast and active experience of GolfBoarding.
Powered by a rechargeable lithium-ion battery, GolfBoards are easy to use, ultra-durable and built with a safety-first mantra to provide golfers a more active alternative to riding in a cart. The four-wheeled board allows users to turn by intuitively shifting their body weight, and adjusting maximum speed settings from 6 to 14 mph via simple, one-touch stability bar switch.
"The experience of GolfBoarding is closer to surfing or snowboarding than anything I originally imagined was possible," says Hamilton. "GolfBoards are becoming so much of a main attraction that we believe they will eventually be the transportation norm at courses."
With GolfBoarders surfing directly to their own balls, pace of play has decreased 30 minutes or more per round, helping course operators shrink tee time intervals, and increase play and revenue without a large capital expenditure. Superintendents report GolfBoards don't cause turf damage like other means of transport.
"GolfBoard is exactly what our BCG Ventures initiative seeks: a contemporary, exciting and differentiating identity to attract and retain players," says Peter Hill, Chairman and CEO of BCG. "Not only is 'GolfBoarding' a thrilling and quick way to get around the course, its turf friendly and delivers ROI to our operations."
Millennials and golf traditionalists are turning to GolfBoard in droves with industry pundits dubbing "GolfBoarding" a paradigm shift akin to introduction of two-piece golf balls, plastic cleats, metal woods and oversized drivers.
Available since April 2014, GolfBoard is now offered at almost 100 courses in the US, Canada, and Mexico. More than 300 additional private, daily-fee and resort courses are scheduled for product delivery over the next 90 days, and hundreds of individual golfers – including PGA Tour stars and A-List celebrities – have purchased units.
"After six years of R&D and 18 months of beta tests, the legend of 'GolfBoarding' has begun," says John Wildman, CEO of Sol Boards. "With Billy Casper Golf taking lead, GolfBoarding will soon be conveniently available to most anyone — and it's not just for millennials; AARP members are feeling decades younger when surfing fairways."
Developed in conjunction with top engineers with experience building key components for military vehicles, and other highly specialized industrial-strength equipment, GolfBoards are uniquely designed. Features include a proprietary slip resistant 4wd posi-drivetrain for ultimate traction on steep hills and wet environments; a rugged suspension system and "Turf Max" tires for maximum stability; and a state-of-the-art automatic braking system to lock the GolfBoard into place upon stopping (riders just step off and hit their next shot).
Among the additional points of distinction:
A suspension system that allows the GolfBoard to flex on cart paths, bridges and rough surfaces for smooth and safe rides
Molded fenders to keep dirt and water from reaching players and gear
15,000-watt electronics for full hill climbing power without speed loss
Zero maintenance lithium ion battery technology with intelligent battery management system
4-pole brushed motors for smooth and simple acceleration and deceleration
Dual grip stability bar for ease of use and added secutity of beginner riders.
The GolfBoard battery has the capacity for up to 1,600 re-chargings and can be fully charged in just two to three hours. With a maximum range of 15 to 18 miles, a GolfBoard is typically recharged between rounds in one hour or less.
About Sol Boards / GolfBoard
A product of Sol Boards of Bend, Oregon, GolfBoard is a new, easy-to-ride electric powered 4wd board that adds fun and excitement for golfers of all ages and athletic ability. There are two versions of the GolfBoard: a commercial-grade Courseboard ideal for rental fleet use, and a personal use Sportboard with detachable stability bar that allows users to advance to "freeriding." A wide selection of custom fender colors, decks and graphics and are available as are affordable personal and fleet leasing options via GB Leasing.
More information: www.golfboard.com, 888.328.2841.
About Billy Casper Golf
Founded more than 20 years ago in cooperation with the late golf legend Billy Casper, the company is the largest owner-operator of golf courses, country clubs and resorts in the U.S. with more than 150 properties in 29 states. Headquartered in Reston, Virginia with regional offices across America, BCG specializes in course and property maintenance, staffing and training, clubhouse operations, food-and-beverage, merchandising, golf instruction, marketing and public relations, special events and financial management.
More information: www.billycaspergolf.com, 703.761.1444.