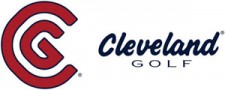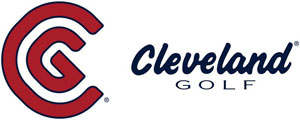 HUNTINGTON BEACH, CA – June 1, 2015 – Cleveland® Golf, an industry leader in wedges and equipment innovation for more than 30 years, is pleased to introduce the new custom edition 588® RTX® 2.0 wedges commemorating a very special time of year with Father's Day, the 2nd Major Championship of 2015, and the Fourth of July all quickly approaching. These custom edition 588 RTX 2.0 wedges, which boast an elegant patriotic American flag etching and custom paint fill, offer players the versatility, control, spin, feel and confidence to take control of the scoring zone inside of 125 yards, in order to make the shots that matter most.
"Wedges are the most important tools for your golf game when considering the fact that 65% of your shots are played from 125 yards and in," said Adam Sheldon, Brand Manager for Cleveland Golf. "At Cleveland Golf, we feel wedges should also be the best looking tools in your bag, especially as we enter into this very important time of year with Father's Day, Major Championships, and this great nation's birthday just around the corner. These custom edition 588 RTX 2.0 wedges were designed to help golfers commemorate these significant events with a great design and some fresh grooves, offered exclusively in the best spinning wedge in golf."
The custom edition 588 RTX 2.0 wedges feature Cleveland Golf's patented ROTEX® face technology, which has literally changed the face of spin in golf. The 588 RTX 2.0 family of wedges are designed with sharper grooves and a micro-milled ROTEX face pattern, to take spin and control to the next level. These custom edition RTX 2.0 wedges are offered in a traditional muscle-back head shape with multiple loft options (52°, 56°, 60°), as well as a standard bounce grind.
The custom edition RTX 2.0 wedges come standard with a True Temper Dynamic Gold shaft with a custom label and a Lamkin UTX solid red grip. These custom edition RTX 2.0 wedges carry a minimum advertised price (MAP) of $139.99 and are currently available at select retail locations across the United States.
For additional information on Cleveland Golf, Srixon®, and XXIO®, or any of their other staff players, please visit
www.clevelandgolf.com, www.srixon.com, and www.xxiousa.com.