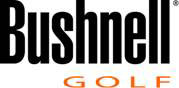 Unique Exchange and Dual Display Technologies Lead Host of Premium Features on World's Most Advanced Laser Rangefinder
Overland Park, KS, January XX, 2015 – Bushnell Outdoor Products, makers of the #1 laser rangefinder on the PGA Tour, today introduced its latest innovative laser rangefinder – TOUR X. In an effort to continue catering to over 97 percent of PGA Tour pros and top amateurs who trust Bushnell laser rangefinders, the TOUR X has been engineered with Exchange Technology. Using two interchangeable faceplates, Exchange Technology gives the golfer a 2-in-1 device. The TOUR X conforms to USGA rule 14-3/.05 when the black faceplate is engaged. When users switch to the red faceplate, the TOUR X deploys Slope Technology providing players with adjusted distance readings based on elevation changes.
"We are proud to unveil our most feature-packed laser rangefinder to date, which continues our legacy of dominance in professional golf," said Scott Peterson, Bushnell Senior Product Manager. "The introduction of the TOUR X once again proves we are not only committed to the Tour player, but also the elite amateur player who requires precise yardage readings during practice and tournament rounds."
In an endless pursuit of absolute precision through industry-leading technologies, The TOUR X features Dual Display Technology (DDT) that allows users to easily toggle between the bright red display featuring Vivid Display Technology or the crisp black display, incredible ranging capability of up to 1,300 yards (450+ yards to a flag), 2nd Generation E.S.P. (Extreme. Speed. Precision.) and PinSeeker with JOLT Technology.
Bushnell Golf also included JOLT Technology amongst the host of features offered in the new TOUR X. When the golfer aims the TOUR X at the flag, JOLT Technology will provide short, vibrating bursts to reinforce Bushnell's advanced PinSeeker Technology has isolated the target and locked onto the flag. The vibrating bursts provided by JOLT Technology will assure golfers have the exact distance to the flag.
The TOUR X is also equipped with 2nd generation E.S.P. technology. E.S.P. provides yardage five times faster and more accurately than ever before. Not only has the acquisition speed been increased to a lightning fast level, E.S.P. provides 1Ž2 yard accuracy from five to 125 yards, and the distance is displayed to 1/10th of a yard. Having more accurate distances enables the golfer to strategize and hit every approach shot with confidence.
The TOUR X will be available at Bushnell retailer's nationwide beginning in early April. Retail price for the TOUR X is $499.
Bushnell, the #1 choice of professional golfers, offers a full range of rangefinders, which continue to change and improve the way golfers assess distances, ultimately improving performance.
For more information on the Bushnell family of rangefinders, visit the company's website at www.bushnellgolf.com. To obtain images of the TOUR X, please go to www.bushnellgolfpr.com.