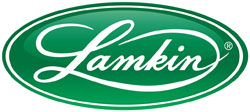 Features Emblematic Navy, Red and Silver Colors of This Year's Big Game Winners
(SAN DIEGO, CA) – Lamkin Corporation – the original manufacturer of premium golf grips – announces the availability of its Champions Edition grips (from $6.99), designed as a tribute to the winning team of the Big Game and offered exclusively through the Lamkin website.
Part of Lamkin's R.E.L. ACE 3GEN grip series, the Champions Edition line showcases a navy base color with red detailing and a silver logo. Made with super-tacky ACE synthetic rubber, the grips help dampen and absorb potential vibration while still allowing for optimal feel and shot feedback. The unique surface pattern offers increased control and stability, making for an extremely comfortable grip suitable for a wide range of golfers.
"We decided to make these limited edition grips to celebrate one of the biggest sporting events of the year in a unique and fun way," says Bob Lamkin, President and CEO of Lamkin. "Sporting our Champions Grips on the course is a great way for football fans to display their team pride and loyalty while enjoying a premium product."
Lamkin also recently released the new Wrap-Tech models, which were used by brand ambassador Miguel Angel Jimenez during his recent win on the Champions Tour. Wrap-Tech (from $4.99) delivers the perfect balance of comfort, control and feel thanks to Lamkin's exclusive Double Helix surface.
Offering the widest assortment of performance-enhancing golf grips, Lamkin has been an industry leader for nearly 90 years. The company's famed products are preferred by PGA Tour superstars Justin Rose, Keegan Bradley, Brandt Snedeker, Miguel Angel Jimenez, the legendary Arnold Palmer and many others.
Lamkin grips are unrivaled in quality thanks to world-class engineering, premium materials and handcrafted, repeatable production techniques. The company's popular lines also include the Wrap-Tech, UTx Wrap, Crossline and i-Line among others.
More information: www.LamkinGrips.com or 800-642-7755. Get social: @LamkinGrips.
About Lamkin Grips
Lamkin Grips' golf heritage dates back to 1925 when founder Elver B. Lamkin began manufacturing golf's first leather grips. Today, the family-owned business delivers the industry's widest assortment of performance-enhancing golf grips that continue to earn loyal customers worldwide. Through their ongoing dedication to unequaled product quality and service support, Lamkin Grips is passionately committed to connecting golfers to a more confident, consistent and enjoyable game.