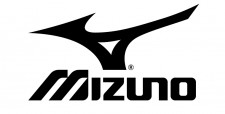 Global Iron Leader Makes a Statement on the Custom-Fitting Process
Norcross, Ga. – (November 25, 2014) – Mizuno, a world-class leader in golf technology and innovation, has eliminated all upcharges on custom steel shafts with a new iron set purchase.
Mizuno believes in the custom-fitting process and the positive impact a custom-fit set of irons can make on a golfer's game. This commitment introduced the most efficient and accurate fitting systems on the market, the Mizuno Performance Fitting System (PFS). Now, Mizuno is making another bold statement on custom-fitting and making the process even simpler by removing one of the biggest barriers for a golfer to "get fit" – the fear of upcharges.
"With multiple customization options and pricing charts, the process of purchasing irons can be confusing not just for golfers but also the golf professional," said Chuck Couch, Vice President of Product Development, Golf Division, Mizuno USA. "It was time we broke the traditional way of doing business. The custom process should be simple and easy, and it was important to us that golfers had the right shaft for their golf game, and were not basing decisions on price."
The PFS system incorporates a proprietary process featuring the Mizuno Shaft Optimizer®. In just a few minutes, the Shaft Optimizer records five critical data points to define a golfer's unique "Swing DNA" and identify the perfect shaft, shaft flex, iron model, and set make-up that can immediately improve golf play.
For more information about Mizuno's custom-fitting process, how to find a local retailer and the complete line of 2015 products, including the MP and JPX lines of irons, woods and drivers, as well as Mizuno Golf apparel and accessories, visit www.mizunogolf.com.
Connect with Mizuno on Facebook and Twitter @Golf_Mizuno to keep up with product news, Tour updates and custom content and fitting tools.
About Mizuno USA
Mizuno USA, Inc. is a wholly owned subsidiary of Mizuno Corporation, one of the largest specialty sporting goods manufacturers in the world. Mizuno USA, Inc. manufactures and distributes golf, baseball, softball, running, track & field, and volleyball equipment, apparel, and footwear for North America. Mizuno USA, Inc. is based in Norcross, Georgia.