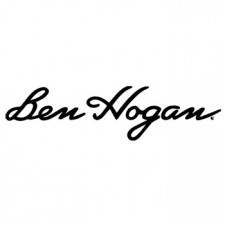 (Fort Worth, TX: October 21, 2014) – Ben Hogan Golf Equipment Company, a subsidiary of Eidolon Brands, announces the hiring of Brad McCollum, PGA Professional, as Director of Partner Development. This position will be responsible for all elements of building a network of Certified Ben Hogan Fitting Partners across the United States and abroad.
"We are extremely excited to have Brad join our management team," said Terry Koehler, President of Ben Hogan Golf Equipment. "As a 20-year member of the PGA of America, Brad comes to us with deep industry experience and direct understanding of the needs of PGA Professionals. This experience will allow Brad to build programs and manage our field team to support the PGA professional like never before in our industry."
Recently, Brad served at the PGA Director of Golf at Ibis Golf & Country Club in West Palm Beach, Florida. For over 6-years, he led the golf department team to deliver the "Ibis Experience" at one of the largest private country club communities in the country.
"Being around the golf business my entire life has brought about an understanding of the importance of quality service and quality products, while taking care of and respecting your team," said McCollum. "Moving to this side of the business relationship is a challenge and opportunity I would not have considered with any other brand but Ben Hogan. I am thrilled to be working with this team as we begin to roll out the new generation of Ben Hogan Golf Equipment."
Prior to Ibis, Brad resided in North Texas and was the Head Golf Professional at Timarron Country Club, in Southlake, Texas from 2005-2008. He has also held the positions of Director of Golf (1996-2002) and general manager (2002-2005) at Eastern Hills Country Club in Garland, Texas. While in North Texas, he served the North Texas Professional Golfers Association as a member of the NTPGA Board of Directors as an At-Large Director from 2002-2006.
"At the 'new' Ben Hogan Golf Equipment Company there is a strong allegiance to Mr. Hogan himself and the brand he built. I am so proud to represent those values to my fellow PGA professionals," added McCollum. "I take great pride in playing a role in carrying on the strong traditions and high attention to detail that Mr. Hogan always insisted upon. These traditions will continue with how we present our company and products to the industry. We will ensure that every Ben Hogan representative embraces our company message and culture and provides an extensive level of experience to support our golf professional partners."
Brad is a graduate of the University of Florida School of Journalism and Communications with a degree in Advertising and a member of the school's golf team from 1987-1991. Throughout his career he has continued to be an avid teacher and player.
About Ben Hogan Golf Equipment Company: The Ben Hogan Golf Equipment Company was formed in 2014 to re-introduce this iconic brand to the golf equipment industry. The management team accumulates over 150 years of Ben Hogan experience in all disciplines, and holds Mr. Hogan's ideals and values in the highest regard. The Company will focus on presenting precision golf equipment to enhance the games of golfers of all skill levels. The first line of wedges and irons will be introduced to the golf marketplace in January, 2015, which marks the 60th anniversary of the first Ben Hogan irons to come to market in 1955. For more information please visit www.benhogangolf.com