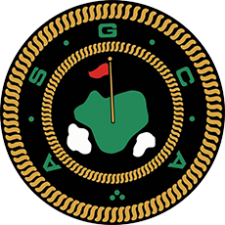 Lawrence, Kan. (Sept. 23, 2014) — Rhett Evans is in his third year as chief executive officer for the Golf Course Superintendents Association of America. The association has 17,000 members and is a leading advocacy organization for the golf course management profession and the golf industry.
Founded by a group of 60 greenkeepers in September 1926 at Sylvania Country Club in Toledo, Ohio, the professional association also oversees the large annual Golf Industry Show and each year recognizes a leading industry figure with its Old Tom Morris Award.
Why is the Golf Course Superintendents Association of America (GCSAA) important?
The Golf Course Superintendents Association of America is important in the golf industry because it provides tools, resources and a collective voice to our members, who manage the largest asset at a golf facility — the golf course. Our role is paramount, and we think we are getting it right, primarily through our efforts in professional development and environmental and advocacy programs. Our headquarters are located in Lawrence, Kan., and we have field staff representatives in nine regions across the United States. We've been around for 87 years, with the mission to serve our 17,000-plus members, advance their profession, and enhance the growth and vitality of the game.
Arnold Palmer is on record as having said, "The Golf Course Superintendents Association of America and golf course superintendents are probably the most important single entity that we have in golf." We work hard to live up to his high praise every day.
What are some of the challenges that superintendents face today?
Superintendents are being asked to do more with less – less money, less staff and less water. There are high costs directly related to golf course management. However, golfers' high expectations have not changed. They still want their courses to be impeccable. Despite the challenges, superintendents also want their courses to offer exceptional play on healthy turf. Every day, they strive to provide the best possible conditions to customers.
We need to better educate golfers and remind them that there are aspects of golf course management that are out of the superintendents' control, such as rising costs for labor, water and turf products. There are also increased regulations and responsibilities. In addition, superintendents face challenges from Mother Nature, whether it's a rough winter or summer drought conditions. But, superintendents are problem solvers, and they know the best ways possible to deal with whatever Mother Nature brings.
What is new on the horizon for turfgrass research?
GCSAA provides resources for turfgrass research. It is crucial that we seek to innovate and find new grass types that are more drought tolerant and less susceptible to disease. The U.S. Golf Association has funded a lot of that research, while GCSAA has provided the lead in funding applied research projects that address regional and local issues.
Turfgrass research is ongoing at 21 universities, and recent science has yielded new varieties of bermudagrass, buffalograss and seashore paspalum, a saltwater tolerant strain that is being used in coastal climates. Research has also taught us more efficient irrigation and management practices.
To that end, GCSAA's Environmental Institute for Golf raises money for the future of golf as it relates to the environment – education, advocacy, research and scholarships. We want to be ahead of the game.
What should golfers know about superintendents?
The vast majority of superintendents are educated professionals who have degrees in turf management. Theycontinue their educations throughout their careers to ensure they stay abreast of the latest and best practices for land management, application management and technology. For example, GCSAA had more than 7,000 members take advantage of educational webcasts last year. Superintendents have a wide scope of expertise, and they have an average of more than 15 years on the job. They are scientists, environmental stewards and business professionals who passionately care for the profession and each other.
Superintendents are part of the total U.S. golf industry, which contributes $69 billion and two million jobs annually to the economy. A golf course is also a great asset for a community. It is a responsible use of green space, provides wildlife habitats, is a filter for water runoff and serves as a cooling effect for developed areas.
How have you seen the golf course management profession grow?
We are working towards building economies of scale. All our allied partners have come together on key initiatives where we can pool our strengths and resources. The more we do together, the more we can positively benefit the game. GCSAA is the strong voice for the golf course management profession and environmental issues among that group.
We are educating lawmakers and others on the environmental benefits of golf courses and the entire industry. The environment is a core area of focus for GCSAA because it is home to our members on a daily basis. Through scientific research and data collection, we are helping to demonstrate responsibility and expertise that can be powerful in advocacy and outreach on behalf of the golf industry.
About GCSAA and the EIFG
The Golf Course Superintendents Association of America (GCSAA) is a leading golf organization in the United States. Its focus is on golf course management, and since 1926 GCSAA has been the top professional association for the men and women who manage golf courses in the U.S. and worldwide. From its headquarters in Lawrence, Kan., the association provides education, information and representation to nearly 18,000 members in more than 78 countries. The association's mission is to serve its members, advance their profession and enhance the enjoyment, growth and vitality of the game of golf. Visit GCSAA at www.gcsaa.org or find us on Facebook or Twitter.
The Environmental Institute for Golf is the philanthropic organization of the GCSAA. Its mission is to foster sustainability through research, awareness, education, programs and scholarships for the benefit of golf course management professionals, golf facilities and the game. Visit EIFG at www.eifg.org or find us on Facebook or Twitter.