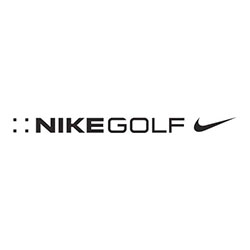 New Nike VRS Covert Forged Irons are Longer and Hotter
– NexCOR face technology and a deeper high-speed cavity back deliver faster ball speed and more distance in a forged construction –
BEAVERTON, Ore. (January 30, 2014) – Built with metal wood distance in mind, Nike Golf's new VRS Covert Forged irons provide high-speed performance in a premium design. Nike Golf engineers incorporated a NexCOR face, Nike's proprietary variable face thicknesstechnology that delivers faster ball speed for greaterdistance. The new ironsalso feature a high-speed cavity back design with a lower, deeper center of gravity for longer and straighter shots.
"We focused on improving distance and off-center hit performance with the VRS Covert Forged irons," says Chris Savage, Nike Golf Irons Innovation Engineer. "It's the first time we designed a forged iron with a high-speed NexCOR face, and engineering the variable thickness really amplifies the trampoline effect off the face. We further enhanced the performance with balancedperimeter weighting via a deep, engineered cavity back design. In our testing, the VRS Covert Forged irons delivered up to seven additional yards in distance compared to last year's product."
"Our research shows that more than 80 percent of player impact is between the center and the toe side of an iron," Savage adds. "So another key focus on this product was to shift the center of gravity to the center of the face. By moving the true sweet spot to the area where most people hit the ball, we enhanced the iron's feel and improved off center performance by as much as 17 percent."
Nike's X3X groove technology features grooves that are closer together and deeper on the clubface. Nike Golf engineers added width to the shape of the existing high-frequency X3X grooves to maximize spin and maintain ball flight, resulting in a 50-percent decrease in long iron dispersion from difficult lies.
VRS Covert Forged irons
Availability: January 31, 2014
Specifications: 4-AW, Nippon 950 GH: S/R (RH); SW, Nippon 950 GH: S/R (RH)
Street price: $1,100