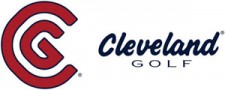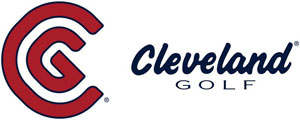 HUNTINGTON BEACH, CA – January 30, 2014 – Cleveland® Golf/ Srixon® is pleased to announce the recent addition of J.B. Holmes to their professional tour staff. Holmes, a two-time winner on the PGA Tour, agreed to terms on a multi-year contract with no additional details made available.
A 32-year-old native of Campbellsville, Ky., Holmes victory at the 2006 FBR Open made him the fastest golfer to $1,000,000 in career earnings on the PGA Tour. In 2008, Holmes won the FBR Open for the second time in three years, helping him clinch a spot representing the United States on their victorious 2008 Ryder Cup team. During the 2008 season, Holmes reached the top 50 in Official World Golf Rankings for the first time in his career.
At the 2011 PGA Championship, Holmes was forced to withdraw after battling several months of vertigo-like symptoms. After receiving several medical opinions, Holmes was diagnosed with Chiari malformations – structural defects in the cerebellum, which is the part of the brain that controls balance. In September of 2011, Holmes underwent brain surgery. The following month, doctors discovered he was allergic to an adhesive used in a webbed titanium plate placed at the base of his skull, which required additional surgery.
"I'd never even heard of the symptoms; they just popped up," Holmes said. "Some people have it their whole lives and it doesn't affect them. But I thought it was over if I couldn't get it fixed. They cut out a piece of my skull to get some room. It wasn't much fun."
In January 2012, Holmes returned to the PGA Tour before fracturing his ankle in a rollerblading accident in March of 2013. While recovering from his ankle injury, Holmes opted for surgery on the tennis elbow he'd been suffering with since late 2011. Holmes, who is playing this year on a major medical exemption, returned to action at last week's Farmers Insurance Open, where he finished with a 3-under-par 285, and a share of 23rd place. Holmes is playing this week at the Waste Management Phoenix Open, a tournament he's already won twice in his young career.
"We're thrilled to have J.B. as a member of the Srixon and Cleveland team," said Todd Harman, President of Cleveland® Golf/Srixon® – U.S.A. "J.B. is an exceptional competitor who has had to overcome serious adversity in regards to his health. We're excited to play a part in his journey back to winning on the PGA Tour."
For more information on Cleveland® Golf/Srixon® and Never Compromise® or their staff players, please visit www.clevelandgolf.com, www.srixon.com, and www.nevercompromise.com.