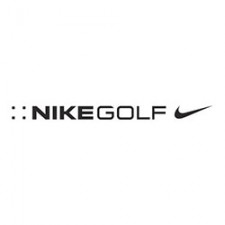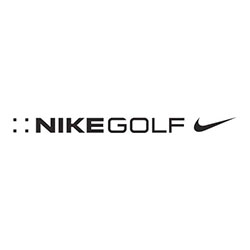 – Nike Golf's new campaign takes a gentle jab at golfers stuck playing in the past –
BEAVERTON, Ore. (January 15, 2014) – Nike Golf is amplifying the story of innovation behind the new Nike VRS Covert 2.0 driver by challenging convention through its new "Play in the Now" campaign. With the first piece airing on January 25th, "Play in the Now" is a series of TV spots that takes a humorous but pointed jab at golfers who are afraid to try new technology and, as such, reject advancements in innovation. The spot will air on ESPN and CBS in the U.S., and also will air in Canada, United Kingdom, Japan and Korea.
With a clear inference that Nike Golf's innovations represent today's leading edge of golf equipment, "Play in the Now" takes a snapshot journey through the different eras of golf technology. It makes a stark distinction between the change-fearing golfers of yesteryear and what it takes to move the sport forward.
Accompanying the main 30-second spot are 15-second vignettes featuring a variety of crusty characters who, if they'd had it their way, would still have golfers hitting wooden balls with crooked sticks on the shores of Scotland.
More spots highlighting Nike Golf's advancements in technology will be aired in the coming months to complement the campaign.
http://youtu.be/3CeNJGMly28
To embed the :30 spot: http://youtu.be/3CeNJGMly28
To embed the :15 spots: http://youtu.be/HVnLy2Rdklw and http://youtu.be/K-0G0npYoFo
Nike VRS Covert 2.0
Bigger, faster and longer than last year's industry game-changing VRS Covert drivers, the world's first to feature conforming High Speed Cavity Back technology, the new VRS Covert 2.0 drivers deliver more forgiving distance, faster ball speed and simple, intuitive customization to meet the swing needs of every athlete. High-Speed Cavity Back technology redistributes weight to the heel and toe allowing for increased distance and more stability across the face of the driver.
"We re-engineered the VRS Covert 2.0 with enhancements to our High Speed Cavity Back technology that allow athletes to experience more forgiving distance than ever before," says Nate Radcliffe, Nike Golf Director of Engineering. "The new VRS Covert 2.0 driver features a redesigned cavity with Fly-Brace technology that ties the sole to the crown. By stiffening the rear portion of the club, more energy is transferred to the face at impact. The end result is even greater ball speed and up to six yards of distance gain over last year's model."
Several Nike athletes, including Tiger Woods, Rory McIlroy, Kevin Chappell and Nick Watney, have put the VRS Covert 2.0 driver into play.
The VRS Covert 2.0 drivers feature two additional proprietary technologies: A larger, re-engineered NexCOR face for increased ball speed and distance, and FlexLoft adjustability, which allows athletes to easily customize loft and face angle positions for 15 drivers in one.
The VRS Covert 2.0 Tour and VRS Covert 2.0 drivers will be available on Nike.com and select retailers on January 31, 2014.