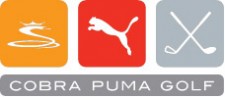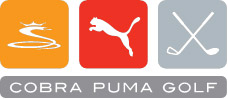 PUMA® GOLF REVEALS THE LATEST SHOE THROUGH LiteStyle™ PLATFORM: BIOFUSION TOUR
New Shoe Fuses the Most Advanced Lightweight Technologies for Ultimate Performance and Comfort
CARLSBAD, Calif. (Jan. 14, 2014) – Today, PUMA Golf introduced the BIOFUSION, the latest Tour shoe from the brand's Pro Collection and part of the PUMA Golf LiteStyle platform. Designed to provide golfers with the ultimate performance, lightweight comfort and style, BIOFUSION combines PUMA Golf's most innovative footwear technologies—developed and tested by Tour players—into one sleek and eye-catching silhouette, while offering a two-year waterproof guarantee.
"The BIOFUSION literally fuses our most advanced and top performing technologies into a system that works together to create a revolutionary golf shoe," said Grant Knudson, footwear manager, PUMA Golf. "Our goal here is to provide golfers with the best of what PUMA Golf has to offer, merging function and fashion to improve their game and increase confidence on the course."
A modern, clean and pure cell structure design in the shoe's upper utilizes engineered shapes and innovative Rovenica Plus microfiber to provide supportive, lightweight and breathable performance. BIOFUSION's lacing system moves freely from the upper and cradles the midfoot to maximize support and stability while providing a truly customized fit and feel. In addition, a super thin PowerFrame outsole utilizes strategically-placed flex grooves and traction elements that unite with a revolutionary FusionFoam midsole and integrated external heel counter to provide a flexible yet stable platform designed to move with the golfer's foot.
"The BIOFUSION is easily the best golf shoe I've ever worn," said Rickie Fowler, COBRA PUMA GOLF Tour staff. "The technology behind this shoe makes a noticeable difference for me on the course, its super light but provides the right amount of flexibility and support through my swing."
BIOFUSION is the most recent addition to PUMA Golf's new vision for golf footwear: LiteStyle. Hearing consumers' demand for more options offering lightweight comfort, the average weight of the entire 2014 PUMA Golf footwear line is only 10.4 oz. and the line's lightest shoe—also the lightest shoe in golf—is a staggering 6.5 oz. The lightweight nature of the footwear line delivers extreme comfort without sacrificing stability, support or performance.
"Every shoe we have developed for our 2014 collection, including BIOFUSION, began with the LiteStyle vision: lightweight comfort, performance and style," said Tom Manthe, global marketing manager, PUMA Golf. "As the driving force behind the PUMA Golf footwear line, LiteStyle fits perfectly into PUMA Golf's mantra, 'Look Better. Feel Better. Play Better.' The styles of footwear within the platform can be identified with a LiteStyle stamp; so if you see the stamp, its LiteStyle approved."
Available in four fresh color options, Vibrant Orange/White, Black/White/PUMA Silver, White/Tradewinds/Fluo Yellow and White/Black, each shoe comes with two sets of laces, allowing golfers to customize their look as often as they want.
The BIOFUSION ($170) and BIOFUSION Wns ($110) will be available at golf retailers starting Feb. 1, 2014. Along with the BIOFUSION, PUMA Golf is launching the BIOFUSION Lite, which has the same performance features found in the Tour level shoe, boasts a similar silhouette, and is available at retailers starting March 1, 2014 in three colorways―Black/White/Fluo Yellow, White/Black and White/Vibrant orange―at a MSRP of $120, making it a true performer for players of all levels.
For more information on PUMA Golf's entire collection of products, please visit http://www.cobragolf.com/pumagolf/. Follow us on Facebook at www.facebook.com/pumagolf and on Twitter at @pumagolf.